Can I Get Money From the At-Fault Person Who Hit Me?
When you don't have auto insurance, it's important to consult with a legal professional who can give you advice tailored to your specific circumstances.
It's also important for the attorney to know the laws in your jurisdiction.
1. No-Fault Insurance vs. At-Fault Insurance
The rules regarding who can pursue a claim after a car accident vary depending on whether you live in a "no-fault" or "at-fault" insurance state. Texas is a "at-fault" or "tort" state.
No-Fault Insurance
In some states, drivers are required to carry "no-fault" insurance, which means that your own insurance company typically covers your medical expenses and other financial losses, regardless of who was at fault for the accident. In such states, you may not have the option to sue the at-fault party for non-economic damages (e.g., pain and suffering) unless the injuries exceed a certain threshold.
At-Fault Insurance
In "at-fault" insurance states, you generally have the option to pursue a claim against the at-fault party's insurance company or file a lawsuit against the at-fault party to seek compensation for your damages. In this scenario, not having auto insurance may not prevent you from pursuing a claim against the at-fault party. Since Texas is an "at fault" state, the person responsible for the car accident is responsible for paying for the other people's injuries and property damage resulting from the accident.
2. Uninsured Motorist Coverage
If you don't have auto insurance and are in an accident with an uninsured (don't have auto insurance) or underinsured motorist, you may have the option to make a claim under your state's uninsured or underinsured motorist coverage, if it's available to you. This coverage is designed to provide compensation when the at-fault party lacks adequate insurance.
3. Civil Lawsuit
If the at-fault party was clearly negligent and caused the accident, you may also have the option to file a civil lawsuit against them to recover damages. However, the success of such a lawsuit will depend on various factors, including the strength of your case and the laws in your jurisdiction.
4. Consult an Attorney
Given the complexity of personal injury and car accident cases, it's highly advisable to consult with a personal injury attorney who can evaluate your specific situation, explain your legal rights, and guide you through the process. They can also help determine if pursuing a claim is financially viable based on the circumstances.
Please keep in mind that insurance laws and regulations can vary significantly by state, and the specific details of your case will influence the options available to you. Consulting with an attorney in your area is crucial to understanding your legal rights and the best course of action in your particular situation.
It's illegal to drive without insurance in Texas and almost all other states, making it a risky prospect. Many people are still using it while driving on the road in spite of this fact.
Our Carrollton car accident attorneys used state and insurance information institute data to determine that 8.3 percent of drivers, or almost 2.5 million Texans, do not have insurance.
What should you do if you were struck by someone and you're among the numerous people who don't have auto insurance?
Can you sue the person who is at fault?
If you break the law, do you still have a right to compensation?
This essay will discuss the legal alternatives available to you, the procedures you should follow right away, and the operation of the Texas legal system.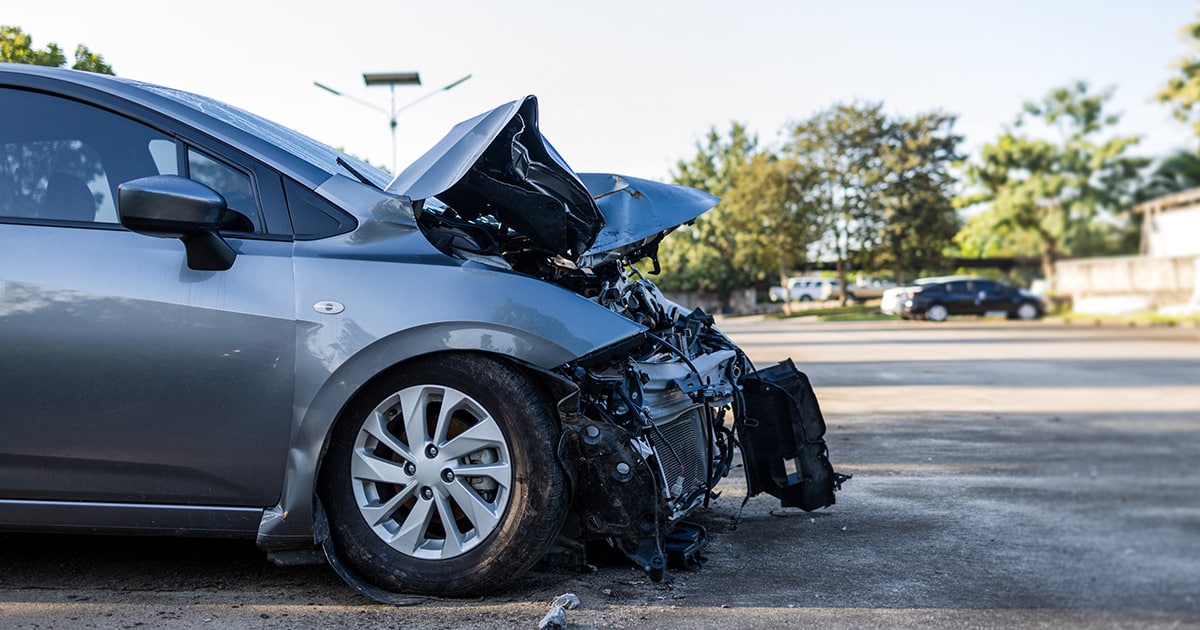 How to Proceed Following the Accident When Uninsured
You could feel pressured to leave the scene if someone hits you while you're driving without insurance in order to avoid facing the consequences. The most crucial thing to do, though, is to stop and remain at the scene of the accident until you've taken the appropriate action.
Although leaving the scene of an accident can have serious implications, you'll probably still get a ticket from the police and have to pay a fee. The actions you ought to do instead are as follows: It's…
Send police officers from your area to the location. This is particularly crucial in the event that someone has sustained a serious injury.
1. Inform Everyone Involved in the Accident of Your Details.
Use caution when speaking with other drivers or law enforcement. Assist them with their inquiries, but refuse to take responsibility for the mishap.
If there are any witnesses who may have observed what happened, get their names and contact details.
Take photos of the vehicles, the accident area, and anything else that could provide insight into the accident's cause.
Recall to maintain perspective at all times. Indeed, driving in Texas without insurance is prohibited by law. That being said, neither the determination of who caused the accident nor your entitlement to compensation will be impacted by the fact that you lack insurance (more on that below).
2. Liability in Texas Is Unrelated to Your Status with Auto Insurance
One crucial factor that remains unaffected by your lack of insurance is who was at responsible for the collision. Texas is a "fault" state, which implies that whoever caused the accident is also "liable" for compensating for damages. Evidence indicating who is at fault will be considered by courts and insurance companies when determining who is responsible for paying damages and how much compensation you can get after an accident.
This implies that, regardless of your insurance status, you may still bring a lawsuit or make a claim against the at-fault driver's insurance provider if you weren't at fault for the collision.
Additionally, you are entitled to the same damages as any other victim, which include: property damage, lost wages, anguish and suffering, medical expenses, and wrongful death.
3. Uninsured Motorists May Bring a Lawsuit or Make a Claim
You still have the same legal choices as any other Texas vehicle accident victim if you are an uninsured motorist. You have two options: either sue the at-fault driver in court or submit a claim to their insurance provider. However, it could be challenging to negotiate with the at-fault party if you don't have auto insurance.
The lack of insurance against you could be used by the insurance company or the at-fault party's lawyer as a justification for a reduced settlement offer. If they believe you won't fight back, they may even try to place all the responsibility on you. This is terrible. If that's the case, you will not only have to pay fines and compensate for your own losses, but you will also be liable for the losses of the other party, which can have a disastrous financial impact.
Just because you don't have auto insurance doesn't mean you have to fall for these tricks or that you are obtaining a decent payout. A car accident lawyer in Carrollton can act as your representative, supporting you in constructing a strong case and defending your entitlement to damages.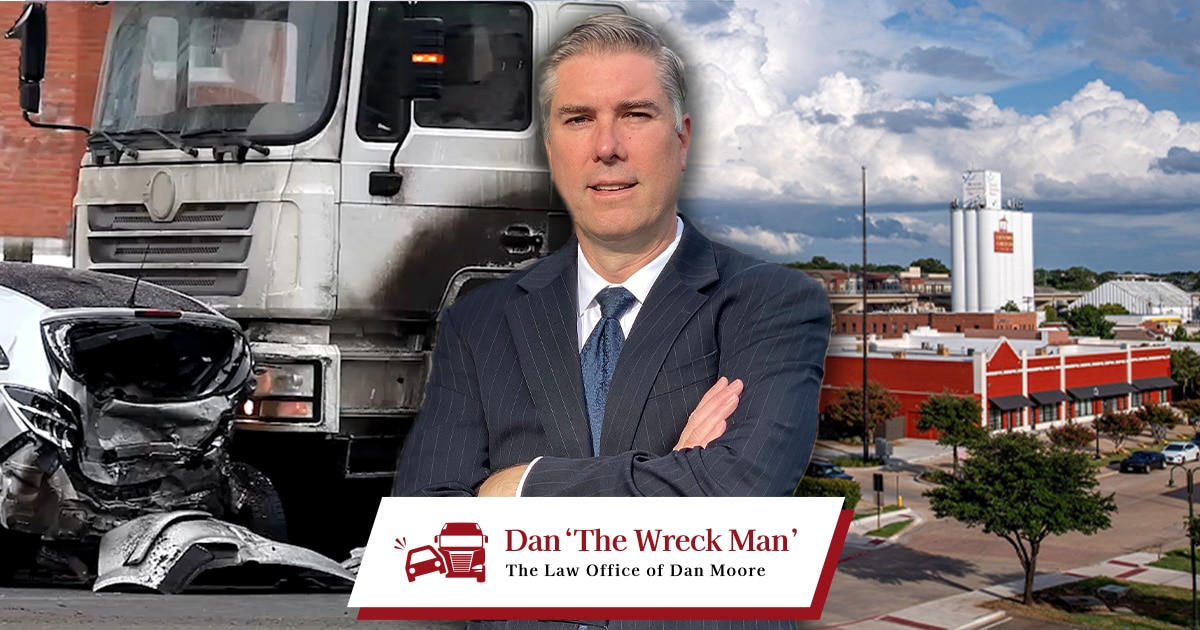 How a Carrollton Auto Accident Lawyer " Dan The Wreck Man" Can Assist You in the Event That You Don't Have Auto Insurance
After a vehicle accident, it's usually a good idea to speak with an attorney—even more so if you don't have auto insurance. As previously stated, the at-fault party and their insurance provider could attempt to deny or diminish your claim by pointing to your uninsured status.
They might even try to place the blame on you in the hopes that you won't seek a lawyer because of financial worries. The good news is that the majority of auto accident lawyers don't charge you anything up front; they only get paid if they help you get the results you want.
Here's How the Wreck Man Can Assist You
Assemble proof to support your position and demonstrate the other party's fault: Even though gathering proof can be difficult if you're hurt or don't know where to start, it's crucial. Lawyers will gather evidence in the form of witness accounts, police records, and expert analyses, and they can handle a lot of the paperwork on your behalf.
1. Determine How Much the Party Who Is at Fault Should Pay
Following a review of your medical records, lost income, and consultations with your physicians, an attorney can determine the amount of compensation you might be eligible for both immediate and long-term damages.
2. Speak Up on Your Behalf
If you submit a recorded statement, the other party's insurer may attempt to coerce you into admitting fault or ask false questions because you were not carrying insurance at the time of the accident. Provide your lawyer's details to them whenever they get in touch with you. From then on, the communications will be managed by your attorney.
3. Strive for a Reasonable Offer
The other party can try to exploit your lack of insurance as justification for a smaller settlement offer. Your attorney will battle to make sure you get the fair compensation you're entitled to, using assessments of your losses and supporting documentation.
I'm Not Covered by Auto Insurance, but Someone Hit Me. Can I Go After the Party That Is at Fault?
Not Covered? You Retain Your Rights. Speak With Our Carrollton Auto Accident Lawyers for Assistance
In Texas, being uninsured does not negate your legal rights as a vehicle collision victim; nevertheless, you might have to fight more to maintain those rights.
For this reason, if you are uninsured(don't have auto insurance), it is imperative that you at least speak with a car accident lawyer. In addition to assisting you in understanding your options, The Wreck Man's auto accident lawyers will fight to guarantee that you get the recompense to which every victim—regardless of insurance status—is due.
Furthermore, you owe us nothing if we lose because we operate on a contingency fee basis. Nothing can go wrong and everything is in your favor. For a free consultation, reach out to us right now.
Call 888-2-WRECKMAN today or schedule a free consultation.