Texas Work Injury Lawyers Helping Workers
From workplace accidents in Dallas to workplace accidents across Texas, work injury lawyers at The Law Office of Dan Moore have won millions for the victims of negligence, standing up to companies and big insurance providers that put profits ahead of workers' lives.
Helping Workers Improve Their Lives and Live the Life They Desire
In cities nationwide, including Dallas, Carrollton, Fort Worth, Sherman, Cleburne, Burleson, Midland, and other Texas cities, industrial and workplace workers make up the backbone of the economy. Unfortunately, that does not come without a price. These workplaces carry a high risk of serious injury or death. When accidents cost workers their lives, health, or livelihoods, The Law Office of Dan Moore is the first call people make.
The Law Office of Dan Moore has represented the victims of industrial and workplace accidents involving:
Drilling rigs
Mines
Warehouses
Plants and refineries
Factories
Construction sites
Grain mills
Paper mills
Our work injury lawyers have helped injured workers and their families get immediate access to care, counseling, and financial resources. By holding companies and employers accountable, we help victims regain their lives quickly, and our efforts often prevent similar industrial accidents from hurting others.
If you were injured at work, immediately speak with our highly trained and efficient staff to learn how we can help and discuss your options for recovery and improving your life. Our job is to make sure the company and their insurance providers give us the answers we need in a timely fashion so you can obtain the care you need at no expense to you.
While you focus on getting better, our work injury lawyers fight furiously to get you what you need. We wreck the plan of the company and their insurance provider to "slow play" you and avoid their monetary responsibilities. The Law Office of Dan Moore is fast and wins big for you! You pay nothing unless we win!
The Law Office of Dan Moore Wrecks the Competition in Court!
Industrial and workplace accidents have an immeasurable impact on workers and their families. Fighting for our clients has allowed us to get to know their kids, their spouses, their hopes, and their fears. After months of advocacy, our clients become family to us. That's part of the reason why we fight so hard. For us, it's like fighting for a brother, a sister, a parent, or a child. There's nothing we won't do for our family, and the same relentless determination applies to our family of clients.
The Bigger the Competition, the Better and Harder We Fight!
Industrial and workplace accidents are serious and come with opponents that have near-limitless resources. Their defense playbook always includes tactics like overwhelming clients with an army of lawyers, endless legal maneuvers, constant threats of blacklisting, and endless discovery questions.
That's why you need an industrial and work injury lawyer who knows how to level the playing field, who can stare down dozens of lawyers on the other side of the courtroom and not feel an ounce of intimidation. The Law Office of Dan Moore is just that guy!
The Law Office of Dan Moore has consistently received the legal industry's highest honors. We're proud of these accolades and deeply grateful to the clients who put their trust in us.
Dan Moore says:
"Oftentimes, clients call me when a terrible accident has occurred, and they really need somebody to help them immediately. Injury is personal to my clients, so it is super personal to me. I know I have to get them the care they need immediately and a way to have transportation and pay their bills while they are recovering. I also know my job is to win—so I wreck and destroy the competition in court."
Helping Industrial Accident Victims in Texas & Nationwide
Industrial and workplace injuries are tough cases due to the complex investigations that follow. Our investigators and advanced technological investigative and accident reconstruction methods give us the edge with juries and judges against the insurance defense. The investigative necessities to prove our case are challenging, requiring our law firm's full resources, focus, experience, reputation, and skills at every stage—but that doesn't scare us.
We have the experience few law firms have with industrial and workplace accident cases. Our impeccable track record of winning maximum recoveries for our clients speaks for itself. When the outcome of an injury case will decide the rest of a client's life, it doesn't matter how tough it might be or how much time and valuable resources we need to expend to win: we put all of our resources and power into getting our clients the best and maximum results. For you, our firm will rise to any challenge and occasion.
No Excuses! The Law Office of Dan Moore wrecks the competition in the courtroom.
Workers rely on us when they've been involved in an earth-shattering accident because they know we won't stop until the responsible parties at fault answer for it. People know we've walked our clients through some of the most infamous accidents. When the stakes are at their highest and the eyes of the nation are on us, we are not intimidated in the least.
The Law Office of Dan Moore simply destroys the competition. Big Insurance companies call Dan "The one-man wrecking crew'.
Serious Industrial and Workplace Accidents Require the Most Skilled Work Injury Lawyers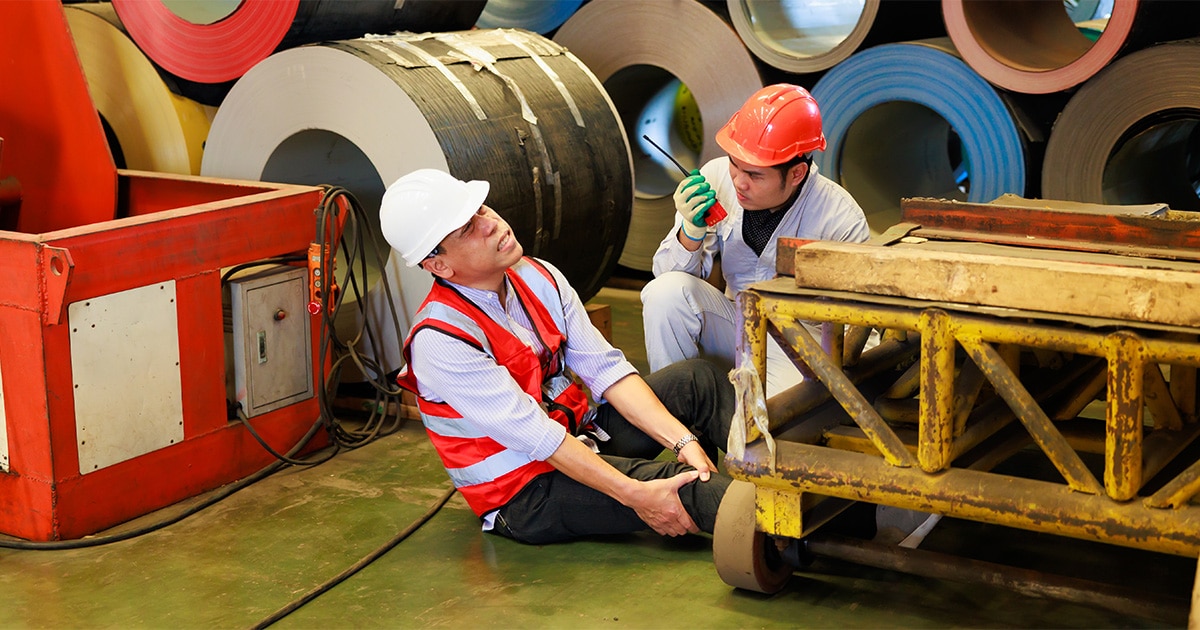 The Law Office of Dan Moore has fought for workers throughout Texas to help hundreds of injured victims and their families get the money they need to live while their claims are resolved and rebuild their lives moving forward. Industrial and workplace accidents often shatter people's lives, but justice has the power to put them back together.
The Law Office of Dan Moore's job is to make sure every accident is met with justice. Our industrial and workplace accident law firm fights relentlessly for our clients. We give everything we have to win.
The Law Office of Dan Moore Wrecks the competition in court. Contact our skilled work injury lawyers today. Call (972) 245-5432888-2-WRECKMAN.

Hurt in an Accident at Work?
Our work injury lawyers wreck the big insurance companies for accident victims to receive compensation and assist them in getting back on their feet. In addition to defending your legal rights following a workplace accident, our firm also wants to make a statement to your employer to prevent a repeat of the terrible event.
Call The Law Office of Dan Moore at 888-2-WRECKMAN; our work injury lawyers are available to speak with you, address your concerns, help you pay your bills while injured and in treatment, and we offer you a free consultation every day of the week.
You should take a few actions to protect your rights as a victim of a workplace accident. You can improve your chances of getting the money you deserve for your injuries by adhering to these recommendations. If you were hurt at work, take the following actions:
Seek emergency medical help for your injuries.
Inform your supervisor immediately about the injury.
Ensure that the accident is reported in writing to your employer.
Obtain the names and contact details of any witnesses to the accident.
Take photos with your phone of the scene of the accident, including any tools or equipment that were used.
Describe the accident's course in a thorough written essay.
Speak with our qualified and experienced personal injury attorneys at The Law Office of Dan Moore about your legal options if you were hurt at work.
Experts to Testify in Your Case for Workplace Injuries Are Essential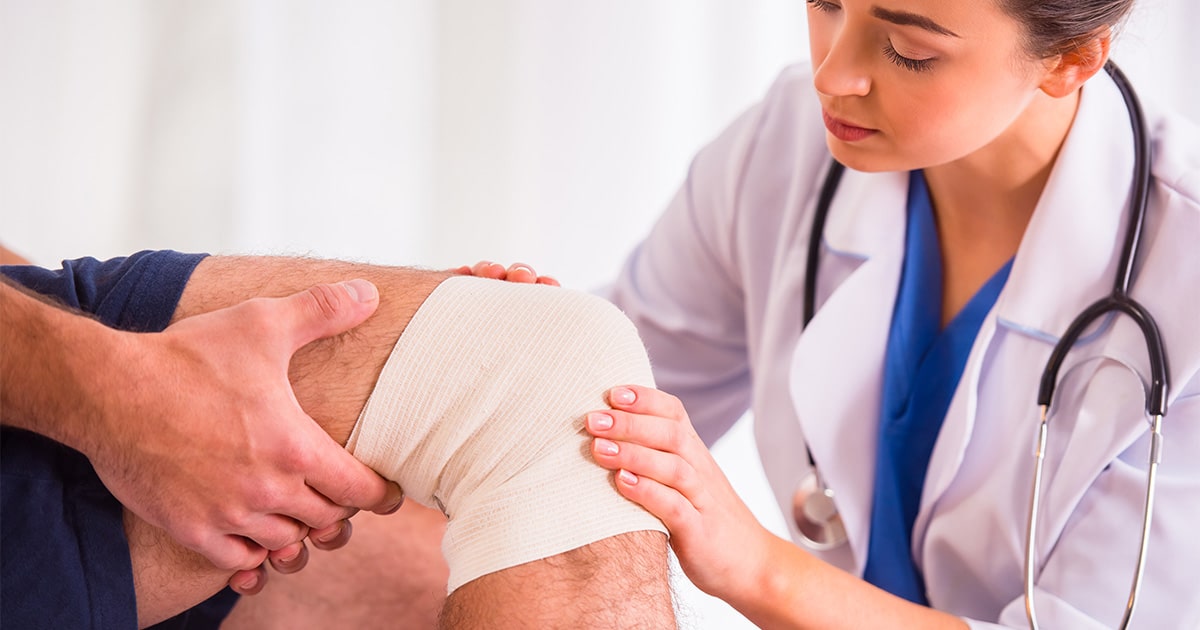 Retaining the appropriate expert witnesses is one of the most crucial components of winning your on-the-job injury case. An additional witness who has the skill and specialized knowledge in a particular field that the typical person would not have is known as a "judicial expert" or "expert witness." In court proceedings and arbitration, experts can offer priceless expert reports and testimony that 'wreck' the competition.
It's crucial to select the best expert for your workplace injury case. We find the top experts in each field from all over the nation. Each expert we interact with has undergone a comprehensive examination and questioning prior to being involved in your workplace accident case.
At The Law Office of Dan Moore, we focus our considerable effort on choosing the very best professionals and advanced technologies to prove your case. Our seasoned trial lawyers are constantly developing creative ways to use experts and the latest technology in workplace accident cases.
We regularly consult the following specialists in your personal injury case if you were injured at work:
OSHA advisors
Experts in accident reconstruction
Welding specialists
Experts in confined space permits
Engineering professionals
Experts in safety equipment
Professionals in occupational and environmental health
Experts on hazardous chemicals
Experts in process safety management
These professionals can offer comprehensive information regarding an accident that happened at work. We bring in knowledge and new accident reconstruction technologies that many other law firms lack because of the knowledge and expertise of the professionals we employ and our considerable resources to spend on your case.
Our extensive use of expert witnesses puts our injured clients in the best possible position to receive the maximum recompense. Our top-rated work injury lawyers will investigate every legal avenue open to them in order to secure maximum compensation for an injured client.
Contact Reputable & Experienced Work Injury Lawyers at The Law Offices of Dan Moore
You should get in touch with The Law Office of Dan Moore immediately if you or a loved one were hurt at work. Victims of workplace accidents deserve excellent, engaging representation from seasoned trial lawyers who have the expertise and resources to build their cases effectively.
Workplace accidents frequently leave victims unable to work for an extended period of time and are severe and devastating. The Law Office of Dan Moore helps their clients endure the loss of income and transportation and ensures his clients get the expert medical care and treatments they need to reach full recovery and quickly recapture an enjoyable life.
Our work accident lawyers will start working on your case right away once you execute a representation agreement which can be completed via your smartphone. Our staff makes sure you feel at ease and are well-informed throughout the entire legal process. Call us right away for a free case evaluation at 888-2-WRECKMAN. Our industrial and workplace accident law firm serves clients in Texas and around the country from our offices in Carrollton, TX.