Coppell Car & Truck Accident Lawyer
– Dan 'The Wreck Man' from The Law Office of Dan Moore –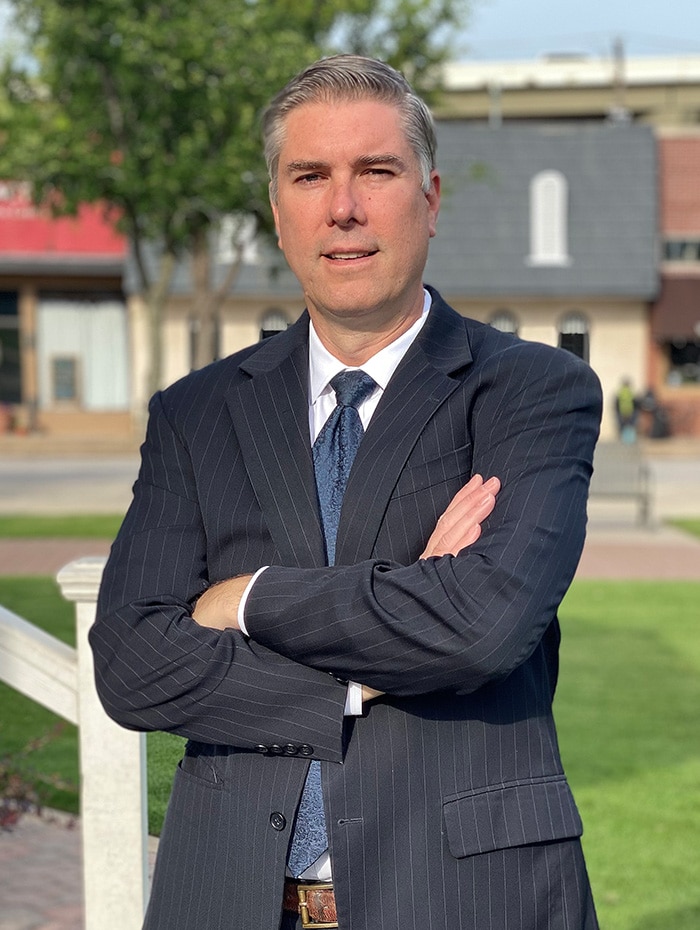 Contact Dan 'The Wreck Man' Today
Dan 'The Wreck Man' Helps Car & Truck Accident Victims in Coppell, TX.
Check out Dan's 5-Star Google Reviews & Results below.
Have You Been in a Serious Truck or Car Accident in Coppell, TX?
Get the Compensation that You Deserve in Coppell, TX
A top Coppell, TX car & truck accident lawyer can help you get back on your feet and mend your life. Whether it is compensation for lost wages, doctor's bills, or helping you to be fairly compensated for the damage this did to your life, we will be with you fighting your case the whole way.
Dan 'The Wreck Man' at The Law Office of Dan Moore helps injured Texans settle their cases in a concise manner so that they can go about their lives.
Famously known as "The Wreck Man" personal injury lawyer, Dan Moore, has been "wrecking" insurance companies on behalf of car & truck accident victims in Coppell, TX and surrounding areas, for over 15 years, championing "the injured" against major corporations and big insurance companies who regularly deny their claims and legal rights.
You Need an Experienced Attorney That Will Represent You in Coppell, TX.
Dan 'The Wreck Man' confidential case consultations are free, and you pay nothing unless he wins. The Law Office of Dan Moore's fees are contingent on the successful outcome of your case, and we have a record of recovering millions for our clients. We know you will need financial stability in these rough times but that you also need closure and peace of mind that the negligent people responsible are held responsible.
A Coppell, TX car/truck accident throws a wrench in your life. You may be stuck at the hospital or at home, unable to work due to injuries sustained from the crash. Beyond that, you have all these costs to get back onto your feet, including doctor's bills, vehicle repairs, and lost wages. Your quality of life may also have been impacted. You may not be able to do the things you love to do either temporarily or long-term.
We know that some of the more intangible things can have the biggest effect on you. We want to represent your individual case and you as a customer in a manner that reflects what matters to you. View Dan's Client Testimonials.
Dan 'The Wreck Man' is Among the Best Car & Truck Accident Lawyers in Texas.
Dan 'The Wreck Man' has been recognized for his substantial contributions to the legal field. He is a member of the Dallas Bar Association and the Dallas Trial Lawyer's association. He is also civic-minded and serves as a member of the board of directors of the Methodist Children's Home.
Dan has recovered over $20mm for his clients! View Dan's Notable Results.
Act Now! Contact The Law Office of Dan Moore Today. Call 888-2-WRECKMAN or submit your case today.
Remember, Our Consultations Are 100% Free, and We Only Get Paid if We Win.
We are willing to travel to your home or hospital if needed!
9 Steps You Need to Take After a Car Accident in Coppell, TX
Over six million car accidents occur each year in the United States, and half of these result in disability or injury. With medical bills, family stress, and lost wages, a car accident lawyer may be able to seek the compensation you might be owed for your recovery process.
If you are involved in a car or truck accident in Coppell, TX, there are certain things you can do to protect yourself and your interests. The following is a list of the top nine things you should do if you are in a car accident:
DON'T LEAVE THE SCENE. Never drive away from the scene of an accident, even a minor one.
PROTECT YOURSELF. Pull over to a safe spot out of incoming traffic.
CALL THE POLICE. Even if there are no serious injuries, you may need a police report to file a claim with your insurance company.
CALL AN ATTORNEY. They can guide you through the rest of the steps and be on the phone when the police arrive to assist the situation.
TAKE PICTURES. You should take pictures of all involved vehicles even if there is no visible damage.
EXCHANGE INFORMATION. Even if the police respond to the accident, you should obtain insurance information along with the name and telephone numbers of all persons involved in the accident.
OBTAIN WITNESS INFORMATION. If there are any uninvolved witnesses, obtain their names and telephone numbers for reference.
SEEK MEDICAL ATTENTION. Often, injuries caused by motor vehicle accidents are not immediately apparent. You should immediately seek medical attention at your local emergency room or by seeing your family physician.
HAVE YOUR ATTORNEY CONTACT INSURANCE. Your Coppell, TX car & truck accident lawyer is able to contact your insurance on your behalf to get the appropriate claim and save you time.
Were You in a Car Accident and Injured? You May Have a Lawsuit.
Dan 'The Wreck Man' can protect your rights and make sure valuable evidence is not destroyed. Often, insurance companies want to take statements immediately after an accident. It is important that you have received legal advice before providing such a statement.
Your Coppell, TX car & truck accident lawyer can advise you on issues ranging from how to make sure you are fully compensated for your vehicle to how to make sure you are getting the best medical treatment available.
Were You in a Wreck With a Commercial Vehicle or an 18-Wheeler?
You may have a lawsuit that will pay you major compensation.
You are not alone if an 18-wheeler or other commercial truck hits you. According to the National Highway Traffic Safety Administration, accidents involving semi-trucks and large commercial vehicles result in more than 433 injuries every day in the United States. Truck accidents have increased 52% in the last few years.
Due to the immense size and weight of these vehicles, these collisions frequently cause the most destruction of all traffic accidents, killing over 4,000 people annually. Big rigs make up just 3% of all cars on the road, but they cause more than 12% of all fatal accidents.
Since 2009, there have been 42% more fatal crashes involving heavy trucks, according to the Federal Motor Carrier Safety Administration. Additionally, the 4,889 heavy trucks involved in fatal crashes in 2017 represented a 9% rise from the previous year.
In order to obtain justice and financial recompense for you and your family, if you or someone close to you was hurt in a large truck accident, you must take your legal rights seriously. And that's where a knowledgeable truck accident lawyer enters the picture.
I Was Hit by an 18-Wheeler; Can I File a Lawsuit?
Although most individuals dislike the thought of going to court, victims of 18-wheeler accidents may discover that doing so is in their best interests. Additionally, even though you are not required to do so, it might not be wise to bring a case on your own. Here are two explanations:
First of all, lawsuits are intricate and subject to a variety of unique laws. If you represent yourself in court, you will be required to adhere to the same rules that a qualified attorney does. If you do not, you risk losing your case forever. This is true even if you violate the rules unintentionally.
Second, even if you don't, the 18-wheeler driver and his employer will retain legal counsel. The majority of trucking companies are protected by large insurance companies that employ knowledgeable attorneys. It will be an unfair fight, and the defense attorneys will stop at nothing to ensure that you lose.
You shouldn't go it alone if you need to sue a large trucking company. Dan "The Wreck Man" has over 15 years of successful experience competing against the most difficult insurance companies. In addition, you will never be required to pay us unless we prevail in your case.
8 Steps Should Be Taken Following a Truck Accident in Coppell, TX.
Stay calm.
Call 911.
Get medical attention.
Look for witnesses.
At the accident scene, take notes on the evidence.
Understanding What to Say at the Scene.
Refrain from posting on social media.
Preliminary Accident Report: fill it out.
Consult With Your Truck Accident Attorney Before Doing Anything With Your Car
In its current state, the car might still be required as proof. Your Coppell, TX car & truck accident lawyer may even utilize the semi-truck itself as important evidence. Due of this, trucking companies may attempt a speedy big rig repair.
However, if you had contacted a truck accident lawyer right away, he or she might have been able to send a spoliation letter or win a court order to protect this evidence before the trucking firm could destroy or conceal it.
Additionally, save all of the invoices and receipts you receive for services after the truck collision. These may contain invoices for hospital charges and car rentals, auto repairs, and medical bills. Keep everything, so you have documentation of your accident-related expenses.
Get a Free Case Review from Dan 'The Wreck Man'
Contact us right away by dialing 888-2-WRECKMAN or completing the online form. Our car & truck accident lawyer for Coppell, TX, who can assist you with your case, will be available to you right away. A free 30-minute legal assessment is the first step.
You seek redress. You want to be compensated for the harm a reckless car/truck driver or trucking company caused you. You need to get the very best car & truck accident lawyer you can in Coppell, TX and surrounding areas.
Call Dan "The Wreck Man" right away. Let us prove to you that we mean business when dealing with trucking companies or insurance firms who underpay claims or outright reject them in an effort to undercut you. Call (972) 245-5432888-2-WRECKMAN.
Our car & truck accident lawyers for Coppell, TX are experienced in dealing with trucking lines' or insurance companies' customary delays, underpayment proposals, and claim denials. They simply care about their bottom lines and do not have your best interests in mind.
We can start by gathering the pertinent information and supporting documents for your case before making a claim with the shipping line or its insurance provider and supplying supporting evidence. In order to obtain an out-of-court settlement that is just for you and your family, we can then negotiate with the truck company or its insurance.
Additionally, we can represent you in court with a truck accident damage lawsuit if such a settlement is not made available. Submit your case today.
Dan 'The Wreck Man' Interview on Texas Truck Accidents
Do large trucks cause issues in Texas?
Dan:
Unquestionably! In Texas alone, there were 513 fatal commercial vehicle collisions in 2020.
In Texas, truck and commercial vehicle accidents resulted in 581 fatalities.
There were 1245 grave wounds. Consequently, 1758 persons suffered severe injuries or died as a result of trucks and other commercial vehicles.
In addition, 7342 individuals experienced non-incapacitating injuries as a result of truck and commercial vehicle collisions.
Passenger vehicle occupants accounted for 97% of all fatalities in trucking incidents nationwide.
Why are large vehicles so hazardous?
Dan: 
An 18-wheel tractor-trailer that is fully loaded weighs 80,000 pounds. A bombardier CRJ-900 commercial passenger airliner carrying 90 passengers and crew weights 80,000 pounds, for reference. Sherman tanks only have a weight of 66,000 lbs.
It takes almost 335 feet for an 18-wheel tractor-trailer traveling at 70 mph to stop.
In contrast, the weight of a typical passenger car is only 3,500 to 6,000 pounds.
In a collision, a passenger car has little chance against a large truck that weighs more than a Sherman tank.
At the very least, a tractor-trailer takes 40% longer to stop than an average automobile
The typical truck driver's reaction time is one second. This results in an increase of 61 feet in stopping distance.
The typical truck driver's perception of danger lasts 1.75 seconds or 142 feet of stopping distance.
As a result, the real stopping distance required for a loaded 18-wheel tractor-trailer is 538 feet when perception time, reaction time, and stopping distance are taken into account.
What guidance do you have for someone hurt in a collision with a large rig truck?
Dan:
1. Call the Police & file a report
In most circumstances, dial 911. The 911 operator will contact the neighborhood police department and emergency responders if you are on a highway. Tell the dispatcher how many individuals are believed to be involved in the collision (there may be many vehicles), so they can deploy as many ambulances as are required.
Obtain a police report regardless of how "minor" the accident appears to be. The easiest way to immediately document the accident is with a police report, and they will keep detailed records of all the vehicles involved.
2. Seek medical care
Get a medical checkup for you and your passengers even if you don't think you're wounded because you could have injuries that don't have obvious symptoms right away. It could be challenging to prove that an injury you later experienced necessitated medical attention was caused by the accident. Additionally, you can be suffering from an injury like internal bleeding, which a specialist can detect but which may be difficult for you to recognize. 
Request a thorough medical checkup at a hospital or your doctor's office, even if you were examined by an EMT on the scene.
3. Take photos with your phone of the accident scene evidence
Once more, you should only do this if you are healthy and it is okay for you to get out of your car and move around. You don't want to be stumbling around on a major highway if the cops aren't yet there to control traffic.
Photos, contact information for witnesses and all accident participants, and additional observations regarding the road, the weather, and other potential contributing factors can all be included in the documentation.
 If the weather may have affected the visibility of the drivers or the road was sloppy, it is extremely crucial to snap pictures. A picture is worth a thousand words, but forensic experts can testify about historical weather conditions.
 Collecting data from other relevant parties is another step in the documentation process. Ensure that you obtain as much of the following as you can:
The name, home address, contact information, and email address of the other driver.
The insurance provider and policy number of the other driver
The number on the other driver's license
The name and phone number of the truck driver's employer and transportation firm
The truck's identification number and other details
Record the names and addresses of any witnesses.
Anyone who witnessed the collision in any form is referred to as a "witness." It can be an occupant of one of the participating vehicles, a bystander, or an occupant of a nearby, unrelated vehicle. 
The taking of witness statements is optional. That's the police officer's job. However, if there are numerous injuries and property damage and the scene is very active, there may be many emergency issues that need the police's attention before they may begin questioning witnesses. Once it appears that the emergency response team has everything under control, well-intentioned spectators who had stopped to assist will probably leave. They might have important information to provide, but it's quite difficult to find them after they leave the scene.
If you can, go up to a witness and get their contact details. You only need a name, phone number, or email address to communicate. If you have a lawyer, you can give that information to them, or if the police are looking into the accident, you can give it to them as well.
4. Have your car valued 
Similar to how occasionally interior harm to the human body is not obvious to the untrained eye, your car may appear to have just minimal damage. You shouldn't, however, rush your automobile into the nearest body shop and have it fixed right away.
Why obtain a damage repair estimate immediately?
Dan: 
Considering that the repair estimate must be included in your insurance claim. The documentation needed to support your claim for damages with each insurance provider varies. Others need you to bring the car to a body shop that is on an approved list, while some have apps that demand you take photos of every exterior surface of the vehicle. 
Transport your car to a nearby body shop if your insurance covers roadside assistance or you are a member of a travel organization that offers towing, but make sure the shop is aware that no repair should be done until you've received approval from your insurance provider. Bring the vehicle in for an inspection even if you are certain it is safe to drive.
What do you recommend not to say after an accident: 
Dan:
Even though you may be upset that the truck driver was at fault for the collision, being rude to other motorists won't help your situation. On the other hand, when we become irritated, the majority of us tend to say things we later regret or don't mean.
After an accident, it's much more effective to maintain composure so that you can control your speech and avoid saying something that could later damage your case.
Don't accept responsibility or fault. Even if you are aware of your error, keep it to yourself. Don't tell lies, but keep the specifics to yourself. Keep that discussion for your attorney. Your lawyer's responsibility is to identify and emphasize any additional elements that could lessen your liability even though you might be partially at fault.
The police will make every effort to thoroughly reconstruct the accident. You will be asked for a statement, along with any witnesses, but you are not required to acknowledge guilt. Again, refrain from lying because doing so will tarnish your reputation. It is preferable to remain silent than to make claims that could later be proven to be false.
You are not required or under any pressure to speak with your or anyone else's insurance provider. Saying "I'm working with a lawyer and they'll contact you" is always an option.
Keep in mind that your insurance adjuster is not an ally or a buddy. Insurance adjusters frequently call accident victims to "express concern" or to "check in," but that isn't the whole story. It's a ploy to coerce you into saying that you're "good" or "fine," which they may then use against you to reduce the amount of the settlement. Be ready for that; these folks are trained to elicit such kinds of behaviors.
Also keep in mind that your insurance adjuster isn't truly working for you. As little money as possible must be paid out since that is how insurance companies generate money.
Who then is supporting you? a lawyer for truck accidents. Their responsibility is to represent you and seek the most compensation for your claims.
Avoid publishing to social media
A collision involving a truck is frequently more dangerous than one involving two passenger vehicles, and it can be newsworthy if there was a significant cleanup, road closures, or a fatality. You might come across images or articles from your neighborhood news sources, but restrain yourself from commenting.
Don't publish anything about your physical or emotional state, how you believe the event occurred, or anything else similar on your personal social media accounts. Although social media can potentially result in legal problems, you might want to let your family and friends know what happened and how you're doing.
Even a message that seems harmless, such as, "This wreck happened today; I'm a little bruised, but don't worry, I'll be fine!
can harm your legal case. Instead, if you wish to exchange information or discuss the situation, only get in touch with your close friends and family directly (offline).
Keep in mind that whatever you publish online may be used against you in court or during depositions. Even if you erase it, screen images may still exist or witnesses may be asked to describe what they saw online. It's always prudent to use discretion on social media if you are (or may become) a party to a judicial process.
Contact a truck accident attorney immediately.
Getting a truck accident lawyer engaged as soon as possible could be the key to your legal case, regardless of whether you were in the truck accident or you are a family member of someone who was.
If you were not present at the accident scene, as a loved one of an injured individual, you might not be able to follow each of the steps described above, but you can still assist your loved one in navigating the challenging insurance and legal systems.
A truck accident attorney can be useful in a number of ways as well. One is that they'll work to ensure you receive the settlement sum required to pay for all of your medical procedures and past and present lost wages.
Because many more parties are involved in truck accidents, such as the driver's employer, the trucking business, the shipper, or the manufacturer, the situation can become convoluted. Beyond simply obeying the traffic laws, there are other federal restrictions that are unique to the trucking industry.
If you reside in Coppell, TX, get in touch with us right away to begin pursuing the compensation and justice you are entitled to through the counsel of Dan "The Wreck Man," a car & truck accident lawyer, and his team.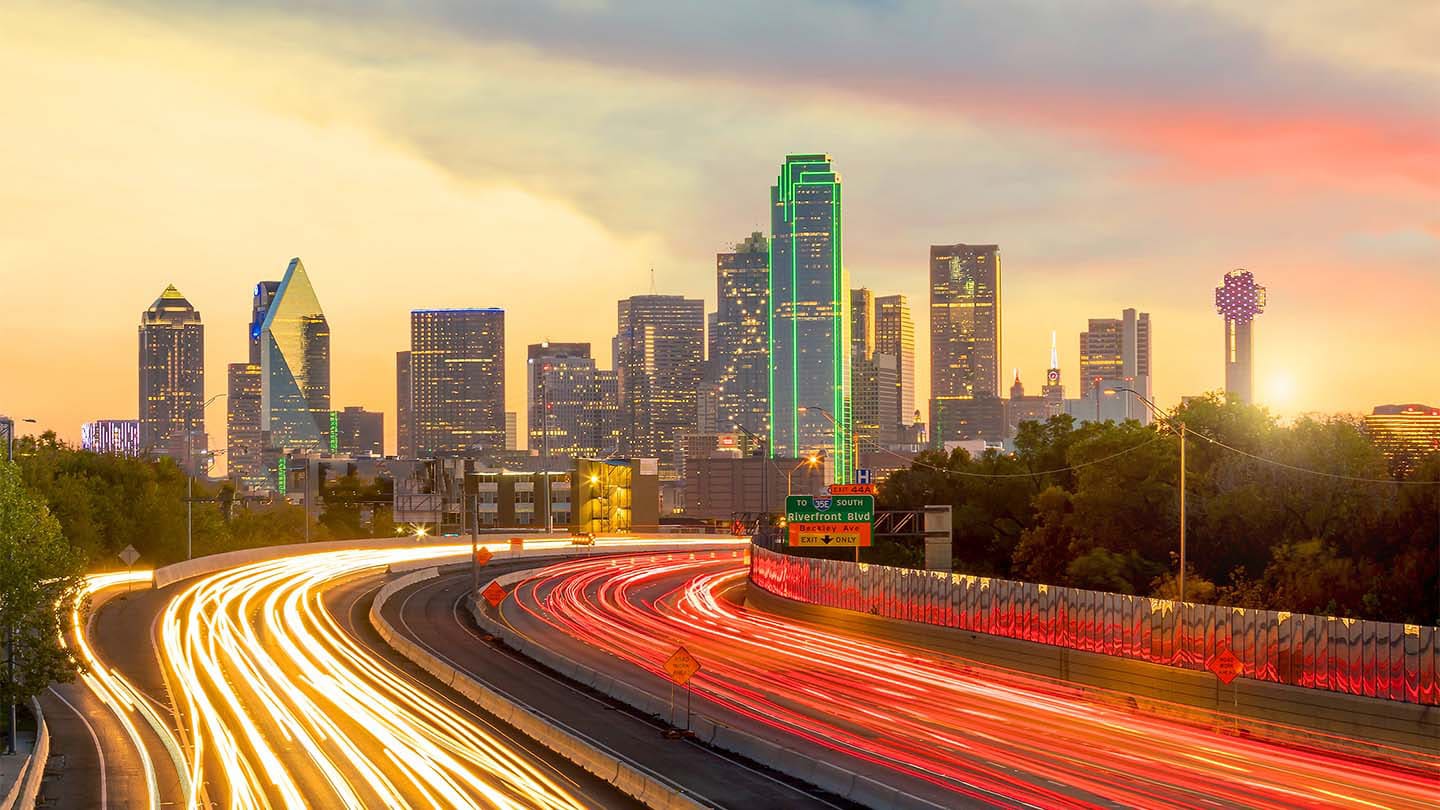 Dedicated Personal Injury Legal Services
The Law Office of Dan Moore Practice Areas
As one of the most experienced law firms in DFW, our Dallas personal injury lawyers and our staffs are more than capable of dealing with your legal issues.
24/7 Free 30-Minute Consultation Call
If you are injured from an accident by someone's negligence, there is no better place to turn to than Dan ' The Wreck Man' from The Law Office of Dan Moore for a free consultation.
Call us anytime, our Dallas personal injury lawyer is ready to help you 24/7. Our experience, expertise, and compassion are second-to-none. We will carefully review your case and mount a diligent defense on your behalf. You can trust us.