The Law Office of Dan Moore, P.C.
Dallas Personal Injury Attorney for Car & Truck Accidents
Dan's Mission
There is no feeling like not knowing where to turn, or not knowing what route is best to take during trying times. When we find ourselves in a dark place needing answers, there's no shortage of personal injury attorneys telling us to trust them.
You need a place to find a great council, one that will go above and beyond for you. In the opinion of many, there's not much Dan Moore, a Dallas personal injury attorney,  couldn't handle with his devoted, determined attitude, humble heart, and dedicated team.
Legal advice that is far-fetched can be too common in the world of defense. Rest easy knowing Dan Moore will tell you exactly what you need to know or expect with genuine and realistic legal advice.
Once hired, Dan Moore and his personal injury attorney team will keep constant contact with you updating you, preparing you, and checking in with you throughout the duration of your case or cases. In the end, Dan Moore will remain a friend in your corner there for you whenever you need help from a trusted council.
Call his office today and gain an outstanding personal injury attorney that will stand by your side. Let Dan "The Wreck Man" Moore fight for you.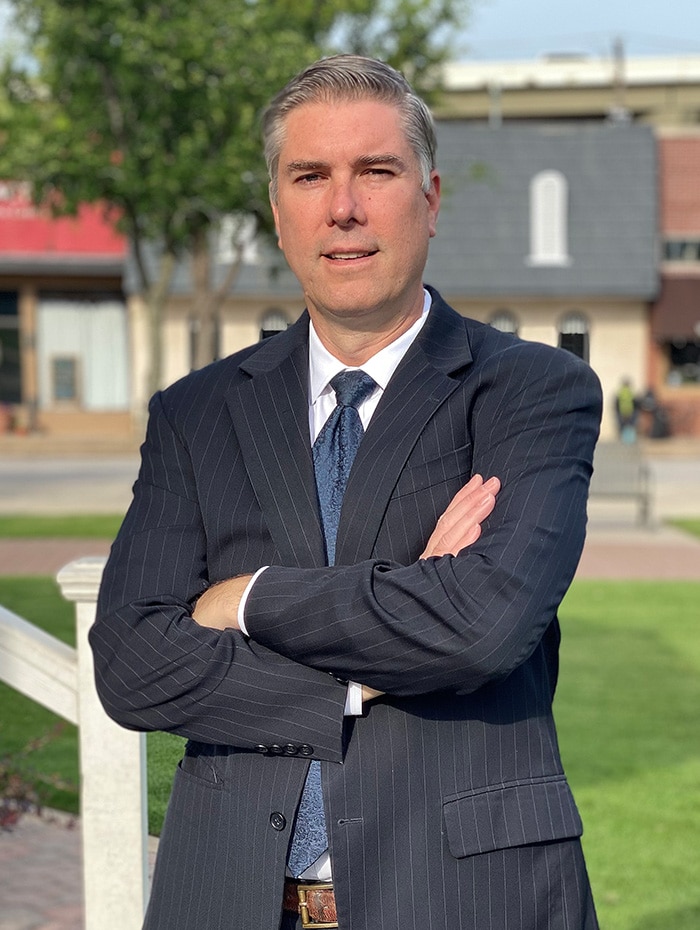 Dan "The Wreck Man" Moore
Experienced Personal Injury Attorney in Dallas, TX.
Dan is a Smart, Tough, Talented Personal Injury Attorney! Respected by Insurance Companies and Judges in Texas.
Famously known as "The Wreck Man" personal injury attorney, Dan Moore, has been "wrecking" insurance companies on behalf of car & truck accident victims, for over 12 years, championing "the injured" against major corporations and big insurance companies who regularly deny their claims and legal rights.
That mission is why Dan "The Wreck Man" launched his own law firm in 2010 with a one-man office in downtown Carrollton, TX.
Today, Dan Moore has his own office building in downtown Carrollton, TX and handles big accident cases for a variety of clients all over Texas. The experienced and competent accident attorneys at Dan Moore Law share Dan's mission of helping injured Texans and Oklahoman's get the money they deserve from those who were at fault and their insurance carriers.
Family Man, Giving Back
You may know Dan Moore only from his media appearances and tough-talking ads. But he's way more than that. He's also a family man who loves children and devotes much time and his firm's resources to children's charity causes. As a board member of the North Texas Conference of the Methodist Children's Home, Dan has helped serve thousands of Children in the DFW area. As an alumnus of the Methodist Children's Home himself, Dan has a unique perspective and special personal connection to the great work of the MCH.
Dan says the following:
"I believe we all should give back to our communities; I believe in helping people and doing good works. MCH has meant so much to me in my life and continuing to help children who grow up like I did is one of my life's greatest passions. I truly care about those in need."
In fact, unlike his fierce "The Wreck Man" Image, Dan Moore is "a people person. I enjoy being around people from all walks of life. I enjoy and love life – of helping the underprivileged, homeless and injured improve their lives."
He's also even more active than his busy personal injury trial work suggests.
"I love to sweat," says the avid exerciser and fisherman. "I love sports of all kinds, and I work out six days a week —I'm also big on quality nutrition and watching what I eat."
Boosted by this commitment to exercise and health, he maintains a rigorous trial schedule while serving MCH, exercising and taking care of his family.
Dan Moore was raised in Waco, TX. He went to College Station to earn his undergraduate degree from the Texas A&M, followed by his law degree from the Baylor School of Law and an MBA from the Hankamer School of Business. The combination of these degrees makes "The Wreck Man" uniquely qualified to recover maximum compensation for his injured clients.
Dan served in the U.S. Navy, where he earned the prestigious Navy and Marine Corps Achievement Medal and Enlisted Surface Warfare Specialist Pin. He then launched his law practice in Carrollton, TX, home of his principal office today.
Dan Moore was admitted to practice law by the Texas Bar Association in 2010 and is licensed to practice in the U.S. District Courts of the Northern, Western, and Eastern Districts of Texas as well as the state of Oklahoma.
He is a member of the Dallas Bar Association, Dallas Trial Lawyers Association, Dallas Association of Young Lawyers, State Bar of Texas, American Bar Association, and American Trial Lawyers Association.
As a passionate advocate for injury victims, Dan Moore has handled lawsuits involving car accidents, truck accidents, commercial vehicle accidents, work injuries, oil rig explosions, construction injuries, premises liability, burn injuries, brain injuries, slip-and-fall cases, railroad accidents, electrical accidents, wrongful death and many other types of personal injury.
Getting maximum payments for victims can be a battle. But Dan Moore became a lawyer to fight those battles. As the "Wreck Man" Dan wrecks the big corporations and insurance companies who historically attempt to deny claims or pay miniscule injury amounts to simply save money.
"I always had a desire to help the underdogs, the little guy, against big corporations and big insurance companies, and to level the playing field for accident victims."
An underdog growing up at MCH, Dan well knows how daunting life can sometimes seem. With Dan "The Wreck Man" on your side, you always win!
Dan has recovered over $20mm for his clients!
Charitable Works
Dan Moore's good works also include many charitable causes. He's contributed to the Methodist Children's Home, The Methodist Children's Home Alumni Association, Habitat for Humanity, American Cancer Society, Armed Forces Relief Trust, Wounded Warriors, Boots for Warriors, Alzheimer's Disease & Related Disorders, Blondes vs. Brunettes (Benefiting the Alzheimer's research), Family Compass of Dallas (Formerly the Child Abuse Prevention Center), Texas A&M, and Baylor Universities.
"I wish there were more hours in the day," says Dan Moore. "I always want to do more."
"Basically, I believe in doing good deeds for people. Seeing a family whose child was injured by an 18-wheeler or a car accident gets me in a fighting mode. My good works then are about helping them recover financially. Those good deeds are my life's mission."
Thus, after decades of fighting for justice, Dan Moore is still on the case, helping those who need it the most. As hundreds of injured Texans have learned when he fought for their legal rights, there's only one "The Wreck Man." If you want the best outcome, hire the best!
LICENSED:
State of Texas- 2010
The United States District Court:
The Northern District of Texas – 2012
The Western District of Texas – 2014
The Eastern District of Texas – 2019
The State of Oklahoma–2021
EDUCATION:
JD- Baylor University School of Law – 2008
MBA- Baylor University Hankamer School of Business – 2008
BS- Texas A&M University – 2001
COMMUNITY ACTIVITIES & ASSOCIATIONS:
Dallas Bar Association
Dallas Trial Lawyers Association
Dervish- Past Treasurer
Methodist Children's Home Alumni Association- Past President
Methodist Children's Home- Board of Directors
Habitat for Humanity Volunteer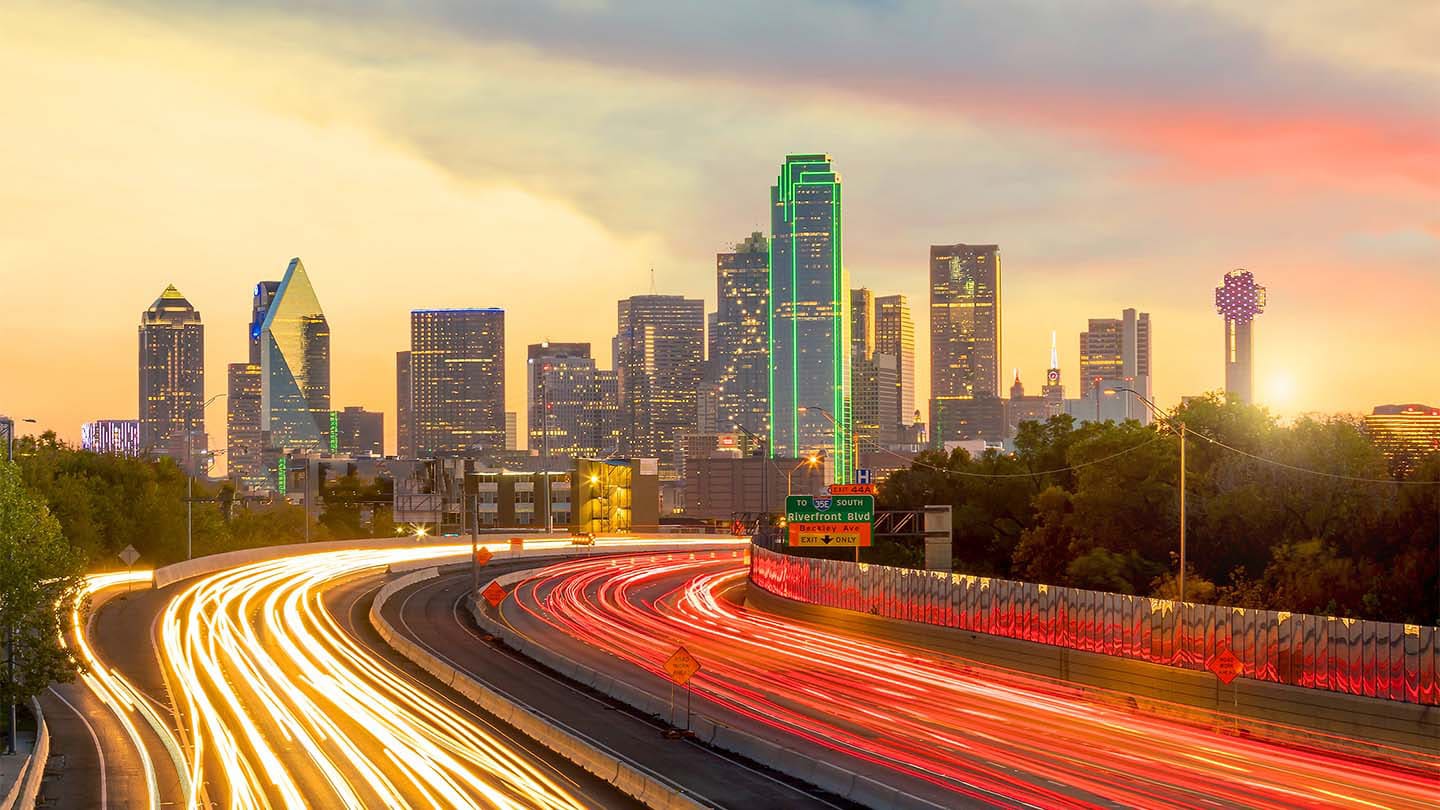 Explore What We Are Doing Better
The Law Office of Dan Moore Practice Areas
We encourage you to contact our personal injury attorney office with any questions or concerns for a free 30-minute consultation.
24/7 Free 30-Minute Consultation Call
If you are injured from an accident by someone's negligence, there is no better place to turn to than Dan ' The Wreck Man' from The Law Office of Dan Moore for a free consultation.
Call us anytime, our Dallas personal injury lawyer is ready to help you 24/7. Our experience, expertise, and compassion are second-to-none. We will carefully review your case and mount a diligent defense on your behalf. You can trust us.