Dallas Wrongful Death Lawyer
The experienced Dallas wrongful death lawyers at The Law Office of Dan Moore are sensitive to our clients' grief. Our goal is to help you in this time of healing by making sure your future financial needs are met. Our wrongful death lawyers handle claims in Dallas County, Tarrant County, Denton County, Fort Worth, Arlington, Plano, and Euless.
Please call us at 888-2-WRECKMAN or submit your case.
Like all states, Texas has a set of statutes that apply to wrongful death claims. These laws permit a deceased person's survivors to file a lawsuit if the person died as a result of another party's accidental or intentional act.
What Is "Wrongful Death" in Texas?
Another big difference between a criminal prosecution for homicide and a wrongful death civil lawsuit: In criminal court, the state or federal government must establish the accused person's guilt "beyond a reasonable doubt"—a very high bar for the prosecution to clear. In a civil lawsuit, the plaintiff must demonstrate the defendant's liability only "by a preponderance of the evidence," meaning it's more likely than not that the defendant is responsible for the death.
It is possible, though, for one event to result in criminal charges and a wrongful death claim: A defendant can be sued for wrongful death in civil court while facing criminal charges related to the same death.
Learn more about proving liability in a wrongful death case.
Who May File a Wrongful Death Lawsuit in Texas?
Texas law specifies that the deceased person's surviving spouse, children, and parents—or one or more of those individuals on behalf of them all—are eligible to file a wrongful death lawsuit in the state's civil courts.
If the surviving spouse, children, or parents do not file a wrongful death claim within three months of the date of death, the personal representative (sometimes called the "executor") or administrator of the deceased person's estate may file the claim instead, unless all of the surviving family members listed above specifically request that the wrongful death lawsuit not be filed. (Tex. Civ. Prac. & Rem. Code § 71.004 (2021).)
Read more about who has the legal right to file a wrongful death lawsuit.
What Types of Damages Are Possible in a Texas Wrongful Death Case?
In a successful Texas wrongful death case, "damages"—or the plaintiff's claimed losses—are awarded to the deceased person's surviving spouse, children, and parents for their losses stemming from the death. Damages in a Texas wrongful death case may compensate for a range of losses, including:
lost earning capacity
lost care, maintenance, services, support, advice, and counsel the deceased would have provided his or her surviving family members
mental pain and anguish experienced by the surviving family
lost love, companionship, comfort, and society, and
lost inheritance, including what the deceased would likely have saved and left to surviving family members if he or she had lived.
Additionally, exemplary damages (sometimes called "punitive damages") may be available in a Texas wrongful death case, but only if the death was the result of a "willful act or omission or gross negligence." The purpose of exemplary damages is not to compensate the family for losses associated with the death, but to punish the wrongdoer and deter other parties from engaging in similar conduct.
Get more information on damages that might be available in a wrongful death case, and read the full text of Texas's wrongful death statutes at Tex. Civ. Prac. & Rem. Code §§ 71.001 to 71.012, found below.
All About Wrongful Death Claims
What Is the Time Limit for Filing a Texas Wrongful Death Claim?
A wrongful death case must be filed in court within a certain period of time, set by a law called a "statute of limitations." In Texas, the statute of limitations that applies to wrongful death claims states that the lawsuit must be filed within two years of the person's death. (Tex. Civ. Prac. & Rem. Code § 16.003 (2021).)
For more details on Texas's wrongful death laws—and how they could apply to your potential claim—consult an experienced personal injury lawyer in your area.
The team of Dallas wrongful death lawyers and staff at The Law Office of Dan Moore, has enabled hundreds of clients to recover millions of dollars in settlements and verdicts. Equally important, we have given comfort and peace of mind to our clients with the knowledge they are well represented. Learn more about the members of our firm and how we can help you.
Who Can File a Wrongful Death Claim in Dallas, Texas?
An action in Texas for wrongful death can be filed by a victim's immediate family members such as spouses, children, and parents. Typically, other family members such as siblings or cousins have no right to file a claim.
However, there are exceptions to the general rule, so if you have questions about your eligibility, please contact us to discuss your situation.
The Dallas wrongful death law firm of Dan Moore Law Offices, P.C., has successfully handled cases involving these types of cases. Put our Dallas wrongful death lawyers' experience to work for you.
Dan Moore Lawyers Can Help with Your Dallas Wrongful Death Claim
Losing someone you love is never easy, but that loss is even harder to bear when it results from another person's negligence or intentional conduct. As you and your family grieve your loss and attempt to move on with your lives, it is important to consider the legal and financial issues of your loved one's wrongful death.
How to File an Injury Claim in Dallas, TX?
The Law Office of Dan Moore are an established and professional law firm with compassionate wrongful death lawyers and staff who are easy to talk to. We will guide you through the entire filing process of your case.
Please call us at 888-2-WRECKMAN or submit your case.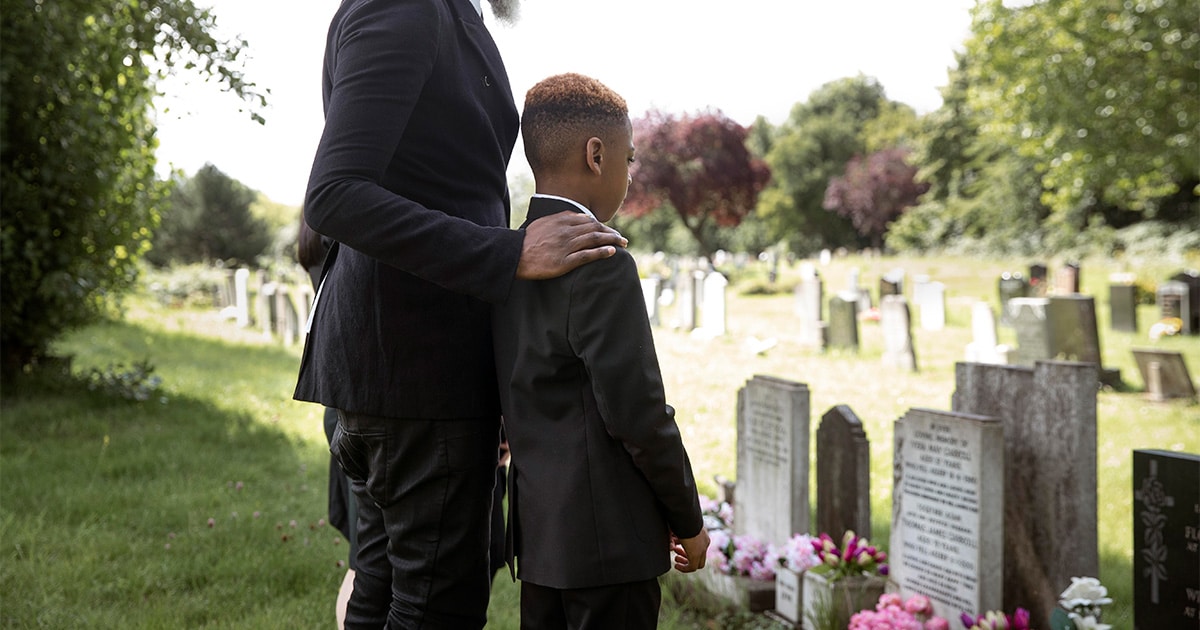 What Are Common Lawsuits Due to Negligence in Texas?
When a person is killed due to another's negligence, recklessness, or intentional conduct, a "wrongful death" occurs. A wrongful death lawsuit is a type of personal injury case that allows surviving family members to seek legal compensation for their loved one's untimely demise.
The responsible party can be another individual or an entity such as a corporation in Dallas, TX. Wrongful death claims can include deaths from vehicle accidents, worksite accidents, and defective or dangerous products.
Damages Recoverable in a Texas Wrongful Death Lawsuit
Damages or losses that we may be able to recover for you in a wrongful death claim include:
Medical, funeral, and burial expenses
Compensation for any pain or suffering experienced by the victim before death
Compensation for the loss of the victim's financial support
Reimbursement for any future services normally provided to the survivors by the victim
Compensation for the loss of the victim's parental training and guidance
Compensation for the loss of the victim's companionship
It is crucial that you consult with a Dallas personal injury lawyer from Dan Moore Law Offices, P.C., before the statute of limitations for filing a wrongful death lawsuit expires. As a general rule, a cause of action for wrongful death accrues on the date of death and must be filed within two years of that date.
Types of Damages
Damages awarded in wrongful death claims exist to compensate the family members for their losses experienced when losing a loved. The types of damages that are recoverable vary and often depend if the claimant is a surviving spouse, a parent, or a child.
The most common damages include:
Mental anguish
Lost earning capacity
Lost inheritance (what would have been financially gained had the decedent lived a full life)
Lost household services
Lost care, support, guidance, or counsel
Lost love or companionship
There are some cases, when the act is done willfully or by gross negligence, that the family may be able to recover exemplary — or punitive — damages to penalize or punish the defendant for their gross negligence and to send a message to help ensure such gross negligence does not happen again
Survival Damages
In addition to compensating the family members for their losses, Chapter 71 also allows the recovery of damages for the estate of the decedent. These are damages that the decedent would have been able to recover if the decedent was alive to bring a lawsuit. Recoverable survival damages include the physical pain and suffering and the mental anguish that the decedent experienced before dying.
Examples of such damages include if, as a result of a person or corporation's negligence a loved one burn to death, slowly dies after a collision, or is taken to a hospital and survives for some time before passing away, the law allows recovery for the mental anguish and pain and suffering the decedent experienced and would have been able to have recovered if he or she lived.
Also in this category of damages would be medical expenses incurred in trying to save the decedent or burial expenses, both of which are debts of the decedent's estate and not the surviving family members.
Statute of Limitations
In the state of Texas, the surviving family members are required to file their lawsuit within two years of the decedent's death. There are a few rare and limited exceptions that apply to this rule, but the best practice is to assume that a lawsuit needs to be brought before the two-year deadline has passed. Because wrongful death lawsuits are complex matters, it is best to talk to an attorney as early as possible to allow time to investigate and properly bring the claim before the deadline.
If you need to file a wrongful death claim or would like more information, contact our firm today. Our Dallas wrongful death lawyers have a passion for representing individuals and protecting their rights.
Contact the Dallas Wrongful Death Lawyers at The Law Office of Dan Moore
During this difficult time in your life, our Dallas wrongful death lawyers are here to listen to your story. It is important that you have compassionate and experienced legal counsel on your side.
Get in touch with Our Wrongful Death Lawyers for a free assessment
Contact The Law Office of Dan Moore today for a free assessment of your case by calling 888-2-WRECKMAN, by sending us an email to [email protected], or by submitting your case today.
We can help you navigate the complex legal process of a wrongful death claim anywhere in the DFW, TX Metroplex. We are available to help you today.