Call 888-2-WRECKMAN today for a FREE Injury Legal Consultation
If you've been injured in an accident, call us to instantly determine compensation for:
Your Vehicle or Property
Your Medical Bills
Your Pain & Suffering
Your Lost Wages
Speak with the Car Accident Attorneys that Insurance Companies Fear Most. Win the Compensation You Deserve with Dan 'The Wreck Man.'
WARNING: If you or a loved one have been injured in an accident… STOP! Saying the wrong thing to the opposing party or insurance company can absolutely DESTROY your case and reduce or even eliminate your settlement amount.
What Happens When You Call?
1) You'll Speak with a Real Car Accident Lawyer at Dan 'The Wreck Man' Law Offices
If you've been in an accident, the time you have to pursue your claim is limited. Our friendly team is available to take your call 24 hours a day, 7 days a week, 365 days a year. We work on a contingency basis. Meaning — there's no lawyer fees or payment details to wade through before we can begin working on your case. Reach out to us as soon as possible. Our intake specialist with guide you through the process and have you speaking with our attorneys in minutes.
2) You'll Get Advice Directly from Our Car Accident Lawyers
Calls will be connected with an experienced personal injury lawyer. Our intake department will take pertinent case details from you and will pass your case to an attorney. This attorney consultation is FREE, and our experienced lawyers will explain the next steps to get us working on your case right away. If you reach out to us, we can also schedule a personal injury lawyer to call you back at a good time.
3) We'll Work to Win Your Case
As a client, our full team of resources at Dan 'The Wreck Man' will fight for you as if you were a member of our family. Our goal is to give you hope and peace of mind – we take pride in our results, and will relentlessly pursue every option to ensure the best outcome for you.
The experienced Lawyers with Dan 'The Wreck Man' have been successfully settling car accident injury cases for over two decades.
Car Accident Injury FAQs
The pain isn't bad. Should I bother going to the doctor?
You should always receive medical attention following an auto accident. Directly after a car accident, your adrenaline is pumping, and it may be hard to think straight. You may not feel pain at the time and assume you are not hurt.
You should see a doctor after a car accident even if you are not hurt. You must get yourself checked out as a precautionary measure. The many injuries you can suffer in a car accident are not immediately obvious, so you should seek medical help as part of the steps you take after a car accident.
Even if you feel you are not hurt, it is wise to see a doctor. If symptoms of injuries begin to present themselves, you will go back for a follow-up appointment. Your state after a car accident is something to take seriously despite feeling like you came out of it unscathed. Follow directions and seek any additional treatment or testing.
It is in your best interest to see a doctor; you may find yourself pursuing justice and compensation down the road for any injuries you suffered through no fault of your own.
Your Car Accident Claim
It is also important for your claim and/or potential lawsuit to visit a doctor so that your physician documents possible injuries from the car accident and eventual treatment. Without proof of the injuries that you suffered from the car accident, an insurance company or the defendant's attorney may argue that you were dealing with these injuries before the accident.
They will assume you are not hurt from the accident. Insurance companies are known to try to downplay a victim's situation to avoid giving them the settlement they deserve. The longer you go without seeing a doctor, the harder it will be to establish a link between your injuries and your car accident.
The documents containing information on your medical treatment and potential diagnosis serve as crucial evidence you will need to prove that you endured injuries from the car accident. It is a primary concern to ensure you are safe and in good health, and this secures your right to seek compensation.
You should make the trip to your primary doctor or urgent care within three days of the accident. You want to take all the necessary steps after an auto accident, seeking medical care being one of them, to make certain that you have a strong claim.
Common Car Accident Injuries
Car accident injuries can range from minor to life-threatening. You may want to brush off any injuries you deem small, or you may feel completely unharmed. The following are typical injuries people suffer in car accidents, and the symptoms may not show up for a few days, weeks, or months.
Whiplash, which can lead to severe (and chronic) neck pain and limited range of motion, according to Mayo Clinic
Traumatic brain injury (TBI), which Mayo Clinic states can later cause seizures, infections, and blood vessel damage
Internal bleeding
Concussion
Broken bones
Nerve damage
Brain bleeds
Soft tissue injuries
Spinal cord injuries
This is a non-exhaustive list of injuries you can suffer in a motor vehicle accident that can cause long-lasting complications or death if not treated immediately after the accident. It is easy to shrug off a headache and other minor pains after an accident, as they can be expected, but you never know when it is something serious.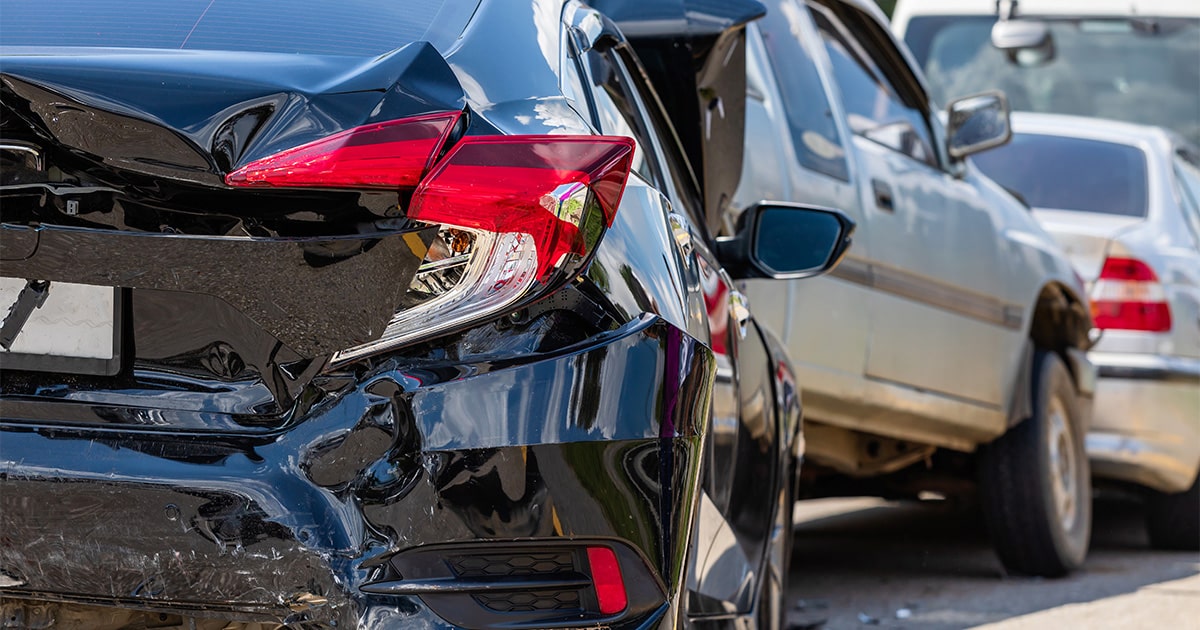 Can You Receive Medical Treatment Immediately After a Car Accident in Texas?
In many cases, car accident victims are transported from the accident scene to hospitals and trauma centers for emergency treatment. Other accident victims who have less severe injuries may visit their primary care physician on their own.
You will want the at-fault driver's insurance to pay for your medical expenses. But resolving the claim can take time and may require legal action. While your claim is pending, if you have health insurance, you may want to use your own health insurance to pay for your ongoing medical treatment. Your health insurance company may then seek to recover some of its costs from the individual who caused your injuries.
In some cases, hospitals or other medical care providers may agree to delay collection of payment for services after our law office notifies them that our attorneys are pursuing a claim on your behalf.
Do not avoid seeking medical attention after an accident because you fear the medical bills. Many serious injuries do not involve immediate symptoms, and the sooner you are checked out by your doctor, the better your chances of a complete recovery. We urge clients to obtain all the medical care necessary. Then we will seek to recover compensation from the at-fault motorist's insurance company when we know the full amount of your losses and injury-related expenses.
Texas Is an "At-Fault" State. Who Pays Medical Bills After a Car Accident?
In Texas, the driver who is determined to be at fault for a collision is responsible for covering all the resulting bills. However, before the at-fault driver's insurance company will reimburse an accident victim for any of their bills, the victim will have to prove that the other motorist caused the crash.
It will likely take a number of months to recover compensation in a car accident settlement. Some negligent drivers and their insurance companies may aggressively deny responsibility for an accident, requiring you to file a lawsuit to press your case.
One option to get your initial medical bills paid is to file a claim against your own personal injury protection PIP policy, if you have it. PIP will cover your medical expenses up to the limits of the policy, while the claim against the at-fault driver is pending. Insurers in Texas are required to offer PIP as part of auto insurance coverage. You may have it unless you especially declined it. If you have concerns about your ability to pay your medical bills after a car accident, you should strongly consider PIP coverage.
Even without PIP coverage, your health insurance will pay for many of your medical bills after a car accident. However, with a serious accident, your medical bills may exceed the limits of your health insurance and other insurance policies. You will want to file a claim against the at-fault driver's insurance to recover compensation for your losses.
Getting compensation from a negligent driver is a complicated process, usually involving negotiation with the driver's insurance company. If you have injuries from a car accident, you should let an experienced lawyer deal with the insurer.
Often, the other insurance company makes an effort to contact you soon after your crash. However, it's best to limit what you say. Do not provide a recorded statement to a claims adjuster without legal representation.
Your attorney can usually submit a demand letter that seeks payment for all of your medical bills as well as other damages. The insurance company may make a low settlement offer. Your lawyer will attempt to negotiate a fairer settlement.
If the insurer refuses to agree to settle, you may have to take the other driver to court. Our injury attorneys at Dan 'The Wreck Man' will discuss with you whether a lawsuit is appropriate in your case. If you can prove by a preponderance of the evidence that the other driver was at fault, you could be awarded compensation for all of your medical bills and more.
An attorney will be extremely beneficial to you in these circumstances.
Medical Bills That May Arise as a Result of a Car Accident
The types of medical expenses that you may face as a result of a car accident include:
Emergency room bills
Hospital bills
Surgery costs
Lab fees
Physical therapy, rehabilitation expenses
Prescription medications
Pain management
Prosthetics
Future medical costs related to a permanent disability
It's also not uncommon to receive separate invoices from physicians or physician groups in addition to a hospital bill. Doctor fees could include review of diagnostic tests and any surgical or medical care provided. You could also be billed for tests and procedures, including blood tests, cardiology, radiology tests, or magnetic resonance imaging.
Physical or occupational therapy or rehabilitation results in more fees, as do drugs and medications your doctor may prescribe to treat your injuries. It is important that you follow the doctor's instructions and attend all follow-up appointments.
Our attorneys at Dan 'The Wreck Man' can gather your medical bills, consult with your doctor and estimate the present and future cost of medical care. We will submit a demand letter to the appropriate insurers, seeking full reimbursement for your expenses.
Can a Car Accident Attorney Help Me Recover Compensation for Pain and Suffering?
Dan 'The Wreck Man', can work to make sure you can obtain all of the medical treatment that you need while we are pursuing compensation on your behalf from a negligent driver.
Our firm will conduct an independent investigation to determine all the contributing factors in your crash. In complex, multi-vehicle collisions, we use accident reconstruction specialists to help understand what happened.
We will preserve all relevant evidence and identify all liable parties. Some crashes may stem from a vehicle's mechanical issues. In this case, maintenance companies or parts manufacturers may be responsible.
If your injuries keep you out of work, Dan 'The Wreck Man', can help you recover all lost wages from the negligent driver. Additionally, noneconomic damages, such as pain and suffering, may be sought.
An insurance company for the negligent driver could present you with a financial offer to resolve your case without going to court. However, be aware that most initial car accident settlement offers from insurers are low. Individuals who accept these initial settlement offers all too often learn that the amount that they were offered does not cover future bills and other expenses. When this happens, the victim must pay for all those costs out of pocket.
You do not have to accept a lowball offer from an insurance company. Working with a seasoned personal injury attorney at Dan 'The Wreck Man' will give you the best chance of securing the maximum car accident settlement possible.
Did you sustain catastrophic injuries or was your loved one killed in a car accident in Texas? Do not wait to contact Dan 'The Wreck Man' for help.
Our firm will fight to make sure that you receive every single dollar you need for all your past, present, and future medical care related to the accident. Call 888-2-WRECKMAN or submit your case to take advantage of a free consultation.
How Am I Supposed To Get To Work in the Meantime After a Car Accident?
No, What to Do When Your Car Gets Towed After an Accident
After an accident, your car may be towed from the scene. If your car is undrivable, the police will have you call a tow truck or call one themselves. Otherwise, you'll be allowed to drive your car away from the scene. If the police decide it's unsafe for you to continue driving your car, there are a few things you should do before the tow truck arrives.
Photograph the accident scene.
Make sure to take pictures (with your phone, for instance) of the outside of your vehicle from multiple angles, the other vehicles from multiple angles, and the inside of your car. These photos can be used as evidence in your insurance claim and a possible lawsuit later.
Gather insurance information and statements.
Don't forget to exchange insurance information with the other driver(s). If possible, collect statements about what happened from them and any other eyewitnesses. You could use your phone to record them.
Remove anything of importance from the vehicle.
Remember: It may be several days before you have access to your car again. Don't leave valuables or important documents behind.
If possible, find an auto body shop that can receive your car.
This may not be possible if you're not local or don't have time to spare. But if you can, it's best to know where to tow your car after an accident, namely the place you plan on having it repaired. This could be an auto body shop you know and trust and/or someplace the insurance company has preapproved.
If possible, call your insurance company.
You'll have to contact them eventually anyway, but your policy may cover tows under certain situations. They may require you to use a specific towing service. That said, if your car is blocking traffic or poses a risk to public safety, the police won't wait. Whoever tows it will need to be there quickly.
Get documentation from the tow truck driver.
Find out where they're taking your car, how much they're charging for the tow, what additional fees they'll charge, and how much storage will cost if they're taking it to their tow yard and not to an auto body shop. Make sure you get some sort of documentation — a receipt or invoice, for instance — before turning the vehicle over to them.
Note: Only give your car to a tow truck driver who has been called to the scene. Anyone who shows up before that may be trying to scam you and charge more.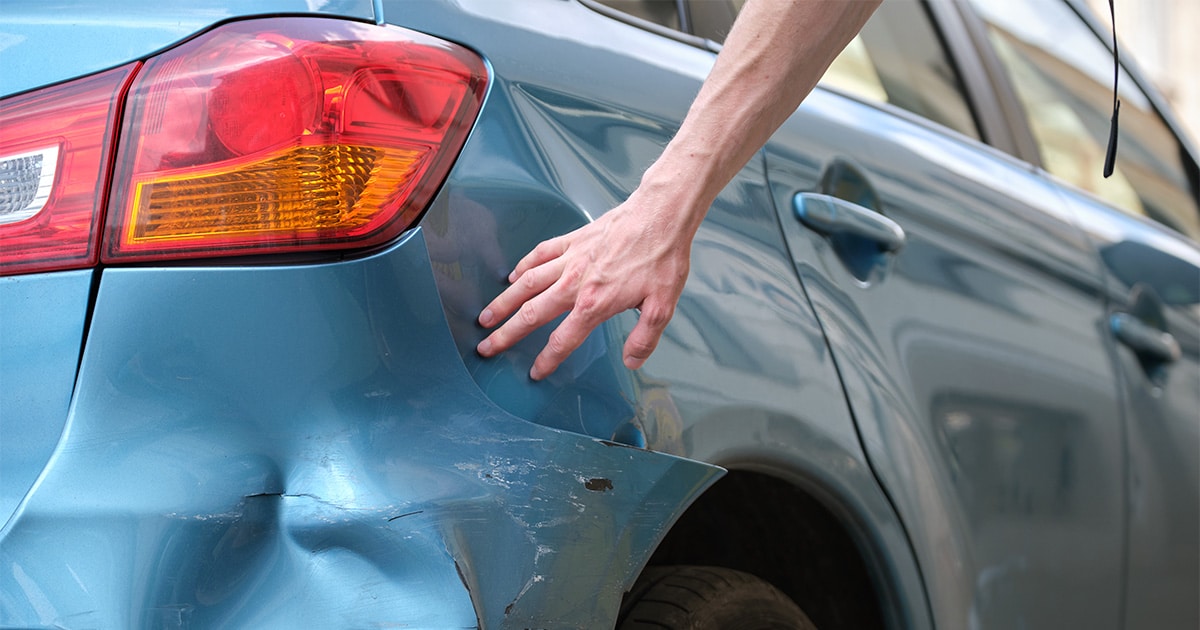 How Much Does It Cost To Tow a Car?
The following is the maximum amount that wreckers can charge in Texas to tow vehicles weighing less than 10,000 pounds (most cars):
$75-125 average tow cost, $75.00 hookup fee and
Either the hourly rate— $75 per hour ($18.75 per 15 minutes)
Or the distance rate— $4.00 per mile for tows 25 miles or less, $2.00-4.00 per mile for tows over 25 miles
Maximum drop fee $135.00
The maximum rates increase for heavier vehicles or for a combination of vehicles. You may find better rates, but those are the highest you can be charged under Texas law. Note: Wreckers can either charge by the mile or by the hour; they can't do both.
Some other fees may apply, though, including a fuel surcharge set by the state. If any additional labor is needed, such as disconnecting the drive line, that will add to the cost. If your car has to be stored at the tow yard, that will be extra as well, starting at a maximum of $20 per day for outdoor storage and $35 per day for indoor storage.
Some auto insurance covers towing after an accident, either wholly or in part. You may be able to get reimbursed if you use the right towing service.
Additionally, how much it costs to tow a car can be greatly reduced if you have a membership in an auto club, such as AAA. Towing (up to a certain distance) may be included as a benefit.
Where Will the Car Get Towed After an Accident?
When the tow truck arrives, the driver will ask you where you would like your car to be towed. You should specify which mechanic or auto repair shop you want your car to go to, but if you aren't sure, the tow truck driver or the police on the scene will likely be able to give you some options. If the driver is incapacitated when the tow truck arrives, the police may have the car towed after the accident without permission to the nearest salvage yard. This can incur additional fees, such as storage.
Does Car Insurance Cover Towing and Storage Fees After an Accident?
Your auto insurance may cover towing and storage after an accident, depending on your policy. Some plans only cover it if you also have a roadside assistance plan. Texas is an "at-fault" state, so if the other driver was at fault in the accident, then they or their insurance company should pay for towing and storage.
But you should retrieve your vehicle from storage as soon as you can. The mitigation of damages rule states that you must use reasonable care and diligence in an effort to minimize or avoid injury. That means the insurance company won't pay storage fees for any longer than they think is reasonable — and then you'll be stuck with the bill.
How To Have Your Car Towed After an Accident?
You shouldn't let your car be towed before the police arrive at the scene. The authorities need to know how damaged your car is so they can write it in the police report of the accident. Cars are usually towed to a mechanic, auto repair shop, or salvage yard after an accident, and this may restrict your access to it for days. You should remove important papers or belongings from your car before it's towed.
You and the other people involved in the car crash are more important than the vehicles, so take care of yourself and others first. But if you have the chance, there are some steps you can take to make your towing experience go smoother:
Find out what your insurance can cover
If you've been involved in a car accident, you should find out if you have roadside assistance, and if you do, you should find out how much you're covered for. Often, collision insurance covers towing after an accident as well, regardless of fault. Your insurance company may have a preferred towing service, and if that's the case, then you should use that towing company to tow your car.
In Texas, if the other driver was at fault, you may be able to get reimbursed for towing and storage from them or their insurance company.
Call a trusted towing service
If the police at the accident scene permit it, and you're able, you can call your own tow truck. If your insurance company doesn't have a preferred towing service, you will need to decide which one to use yourself. It's important that you only call reputable towing services. If you don't know of any, look online for businesses with trustworthy ratings and reviews.
Tow truck scams exist and seek to take advantage of drivers, so be careful when choosing which service to use. Asking for your credit card information over the phone is a red flag to watch out for. And be especially cautious about any tow truck that shows up at the accident scene without being called. They may be trying to take advantage of your situation and inflate how much it costs to tow your car.
Consider your immediate transportation needs
After your car is towed, you'll need to find another method of transportation to get you from the accident scene or hospital to your home or rental car location. If you're close to your home, you can ask the tow truck driver to take you there if it's not out of their way, but they aren't obligated to take you. They have limited cab space, too, so if there are more than two people who need a ride, you'll need other arrangements.
You could call a taxi, ride-sharing service, or a friend or family member to pick you up. If you're not sure who to call, the police may be able to point you in the right direction. Make sure to save your receipts for any rides you take as well as for any rentals, especially if the other driver was at fault. You might be able to get reimbursed for them.
Know your rights when your car is being towed
There are statewide caps for much it is to tow a car in Texas. For a vehicle weighing 10,000 pounds or less, the maximum hookup rate a wrecker can charge is $272.00. Tow services can charge hourly rates or distance rates, but not both. If your tow truck charges by the mile, for the same car mentioned above, it's $4.00 per mile for 25 miles or less. Wreckers charge $2.00-4.00 per mile for distances greater than 25 miles. If they charge by the hour, it's $75 per hour ($18.75 per 15 minutes), but the towing company can bill a minimum of one and a half hours.
If you're a car owner whose vehicle has been towed, you have the same rights as you would if your car was parked in a garage. Your car is still available to you, but first you must pay for the storage fees. You will not be allowed to remove your car from storage until you have paid, but you have the right to access your car and retrieve contents from inside it.
In Texas, maximum storage rates for cars up to 20 feet in length range from $20 to $35 per day. Larger vehicles can have rates as expensive as $42 to $54 per day. The most you can be charged for an after-hours release is a $15 fee. Tow yards can charge you a full day's rate even if your car is there for only a portion of the day, but they can't charge more than one day's storage if your car has been in their possession less than 24 hours.
Know how long you can leave your car impounded
It's best to take your car out of storage as soon as you're able. Every day your car is in a salvage yard is an additional day's fees. Under the mitigation of damages rule, you have to try to get your car out of storage as quickly as you can. Insurance companies won't pay storage fees any longer than they think is reasonable under the mitigation of damages rule. And if you leave the vehicle for an extended amount of time — such as a month — your car may be auctioned off.
The sooner you take your car out of storage, the better.
Getting a rental car after an accident
Who pays for your rental car after an accident in Texas? If you have rental reimbursement coverage as part of your insurance policy, your insurer will typically pay for a rental car until your damaged car is repaired, it's declared a total loss, or you hit the maximum number of days in your policy. There will likely be both daily and total maximums.
If you were blameless in the traffic accident, does the at-fault driver pay for your rental car? According to Texas law, you could seek rental fees from the at-fault driver or their insurance company. Of course, determining who is at fault can take several days, even weeks, and they may not pay until that happens. Or, if fault is in dispute, the insurance company can deny your accident claim. In that case, if you have no rental reimbursement coverage, you'll have to pay out of pocket and try to get reimbursed later. If coverage is denied, you may want to talk to a car accident lawyer.
Can You Get a Rental Vehicle That's Comparable to Your Own?
If you're getting an insurance company to cover your rental fees after an accident, you can get a rental car that's reasonably comparable to the car that was damaged. If you need enough room for, say, a couple of child car seats, you should be able to get it without any pushback. But the insurance company won't pay for a rental car that's fancier than the one in the shop. Anything extra will be coming out of your pocket.
How Long Can You Keep the Rental Car?
Insurance companies won't pay for your rental car once your damaged vehicle has been repaired or after it has been declared a total loss. After that, you'll be the one who pays for your rental car after your accident. Rental reimbursement coverage also will often be capped at a daily rate and a maximum number of days.
Get help after your car has been towed
Dealing with insurance and towing companies can be extremely difficult and take a lot of time, even if you do everything right. And if you had to be hospitalized and couldn't arrange the towing yourself, you may have to fight just to keep from being taken advantage of. That's why it's a good idea to talk to a good lawyer.
The experienced car accident lawyers at Dan 'The Wreck Man' know every aspect of the law in traffic collision cases. We can help you get reimbursed for towing, storage, and rental cars as well as for medical bills, property damages, lost wages, and pain and suffering. We'll fight to get the compensation you need to move forward with your life.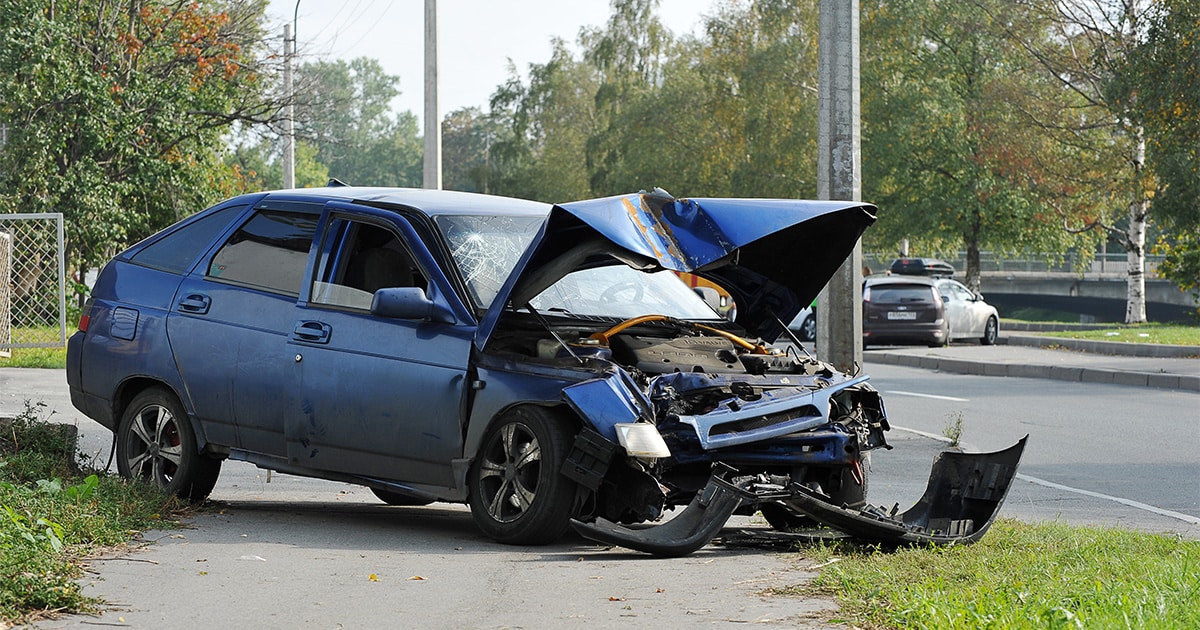 Will the Insurance Company Pay Me for the Time I Missed at Work?
Getting into a car accident can turn your life upside down. Even mild or moderate injuries can interfere with your ability to work. Without an income, the financial strains of an accident can become much, much worse. Fortunately, you can potentially be compensated for the lost income and wages you experience as a result of a car accident in Dallas, Texas.
By filing a personal injury lawsuit against negligent parties, you can hold them legally and financially responsible for the harm they've caused. That can include a demand for income, wages, and the value of benefits you've lost because of your crash-related injuries.
Hiring an experienced Dallas personal injury lawyer can make a massive difference in your case. So, give Dan 'The Wreck Man' a call to find out how our legal team might be able to help you fight to get all of the money you deserve.
We offer a free initial case evaluation. To get started, all you have to do is Call (972) 245-5432888-2-WRECKMAN to arrange a time to discuss your case. It's that easy.
What Are Lost Wages?
Let's say you were recently involved in a car accident in Dallas. As a direct result of the crash, you've suffered a broken leg, fractured ribs, whiplash, and a concussion. You work as an electrician in Dallas, which is a very physically demanding job. Your injuries will definitely prevent you from working for a few weeks, if not longer. The money you would have earned in the time you're unable to work are considered "lost wages."
Lost Wages Are Economic Damages
When you file a lawsuit after an accident in Dallas, you'll typically pursue something called "compensatory" damages. These awards are broken down into two distinct categories – economic and non-economic awards. Lost wages fall under the umbrella of economic damages.
Economic damages are intended to make you financially whole after your accident. By recovering an economic award, it should be as if you were never involved in an accident at all. At least, in a financial sense.
So, when you ask to be compensated for lost wages, you're asking to be reimbursed for the income you've lost. You're asking to be made whole.
How Are Lost Wages Calculated?
Lost wages are calculated by multiplying the amount of money you typically earn in a day, week, or month by the amount of time you've been unable to work.
Let's say you're paid $15 an hour and typically work 40 hours a week. Because of your car accident, you're unable to work at all for five weeks. So, to calculate your lost wages, you'd multiply your hourly wage ($15) by the number of hours you'll miss at work (200). In this scenario, damage for lost wages would equal $3,000.
The same holds true if you're paid a set annual salary. You'd simply have to determine how much money you would have made in the five-week period you were unable to work after your accident. Let's say you earn $52,000 a year. That's $1,000 a week. If you missed five weeks of work, your lost damages would be equivalent to $5,000.
Can I Recover Other Job Benefits Used or Lost After a Car Accident?
Sometimes, compensation involves more than money. Employers are increasingly offering perks like paid time off (PTO) – such as sick days, vacation days, and personal time.
After an accident, you might tap into your PTO if you're unable to work. However, you're not really doing so voluntarily. You're simply using your PTO because you can't work and need money. By using up your PTO now, you'll be unable to use it in the future.
So, it's only fair that you can seek to be compensated for the benefits you've been forced to use as a direct result of your accident.
How Is Pto Calculated?
If you use PTO or sick days after your accident, you can potentially be reimbursed for the value of that time. In order to determine how much damages for PTO is worth, you'll have to figure out what you typically earn in a day.
Let's say you're allotted 10 days of vacation time and 5 sick days a year. You use all 15 days after your accident because you're unable to work. You're paid a salary of $52,000. That's $200 a day. So, 15 days of PTO would be valued at $3,000.
What Do I Need To Prove Lost Wages After My Car Accident?
You can be compensated – or essentially reimbursed – for income and wages you lose out on because of your car accident. In order to recover that compensation, you'll have to prove two things. First, you'll have to prove that your injury interferes with your ability to work. The easiest way to do this is by getting a copy of your medical records and a letter from your doctor.
Second, you'll have to provide documentation to back up the valuation of your claim. In other words, you'll have to prove that you'll really be losing out on the wages you're asking for. How? The easiest course of action is to gather financial documents, including pay stubs, W2s, and tax returns. You can also secure a letter from your employer to support your assertion.
Who Pays My Lost Wages After a Car Accident in Dallas?
It depends on how you decided to pursue compensation after your crash.
The At-Fault Driver's Insurance Company:
Texas has "fault" insurance rules. This simply means that the at-fault party's insurance provider is responsible for damages resulting from an auto accident. So, if another driver is to blame, you can submit an insurance claim and seek benefits under their bodily injury liability coverage. You can recover benefits up to the policy limit.
The At-Fault Driver:
If your damages exceed what the at-fault driver's insurance provider will pay, you can file a lawsuit directly against the at-fault driver. In doing so, you can seek to recover lost wages (and other damages) from that individual.
Your Insurance Company:
If the other driver was uninsured or underinsured, you might be able to recover damages for lost wages from your own provider. That's true, as long as you added uninsured motorist coverage (UIM) to your personal auto insurance policy.
Employers of Negligent Parties:
Was the person who caused your car accident working at the time of the crash? If so, their employer could be on the hook for your damages. For instance, if you were involved in a car accident with a large truck or commercial vehicle, the trucking company could be held accountable for the actions of its negligent truck driver.
Your Employer's Insurance Provider:
Were you working at the time you were involved in your Dallas car accident? If your employer carried workers' compensation insurance, you can submit a claim to recover benefits from that policy. However, keep in mind that lost wages are subject to special consideration and calculation in workers' compensation cases. You will likely only be able to recover a percentage of the income you've lost while disabled.
Other Negligent Parties:
Anyone who contributed to your car accident in Dallas, TX could potentially be legally and financially responsible for the consequences. This includes the income you've lost out on and will lose out on because of your injuries. It's important to ensure that your accident is investigated thoroughly. That's the only way to determine what caused the crash and, in turn, figure out who is to blame. Then your personal injury lawyer can seek compensation from all liable parties, which could include manufacturers of defective equipment, government agencies, transit companies, or other motorists on the road.
How Long Do I Have To File a Claim for Lost Wages After a Car Accident in Dallas?
Texas imposes a strict statute of limitations on all personal injury claims. Following a Dallas car accident, you'll typically have a maximum of two years to file a civil lawsuit against negligent parties. You could have more or less time to act. However, those are the exceptions, rather than the rule. The bottom line is that you cannot miss the applicable deadline. If you do, you'll be barred from bringing a claim and miss out on recovering valuable compensation.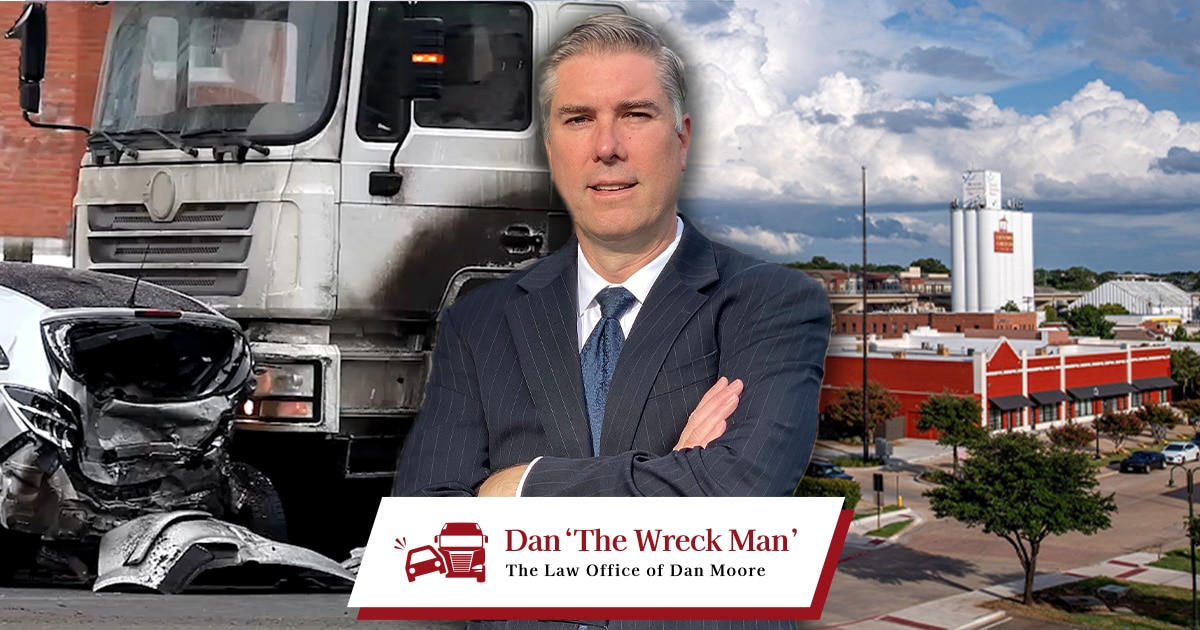 Let Our Dallas Auto Accident Lawyers Help You Fight To Recover Lost Wages After Your Collision
Were you recently injured in a car accident in Dallas, Texas? Do your injuries prevent you from working? Have you been forced to use up your PTO while recovering from your injuries? Will you struggle because of a lost earning capacity? If so, contact Dan 'The Wreck Man' to find out how our experienced Dallas car accident attorneys might be able to help you seek damages for lost wages.
Give our law office a call to arrange a free initial evaluation. We'll go over your case, explain your legal rights, and do our best to answer any questions you may have. There's only a limited amount of time to act, so reach out to us for legal advice and assistance today.
How Much Do I Have To Pay a Lawyer?
You do not pay Dan 'The Wreck Man' anything unless he wins your case. Yes, that's right, Dan 'The Wreck man' is free unless he wins compensation for you.
Dan 'The Wreck Man' earns a contingency fee if he wins that is usually 33.33% of the amount you receive as compensation.
What if the Person That Hit Me Doesn't Have Insurance?
According to a March 2021 report released by Insurance Research Council, 1 in 8 drivers in the United States are uninsured. The number in a major city like Houston is even higher than the state average. If you drive regularly in the Houston area, you or someone in your family are likely to be hit by an uninsured driver at some point during your lifetime. So, what happens when you are hit by an uninsured driver in Texas? This blog is aimed at answering the common questions that arise after you are hit by an uninsured driver.
Can I Sue a Driver Who Hits Me but Has No Insurance in Texas?
You can sue a Texas driver who causes an accident but fails to carry liability insurance. However, even while suing uninsured drivers in Texas is possible, there is a strong likelihood that the driver will be judgment proof. As a result, you may have to file in small claims court on your own.
Why Won't a Lawyer Take My Case Against an Uninsured Driver Who Hit Me?
Personal injury lawyers working on a contingency must weigh a lot of factors before investing their time and money into a lawsuit, including the amount it will cost and the likelihood of not just taking a judgment in court but also collecting on it. Getting back their investment and getting their fee is contingent upon a judgment being both taken and collected upon.
There is almost zero likelihood of recovering a judgment against most uninsured drivers in Texas because they are judgment proof. Thus, unless there is other available insurance or assets, an attorney is unlikely to throw good money after bad for a judgment that is not worth the paper it is written on.
What Does Is Mean When Someone Is Judgment Proof?
A person is said to be 'judgment proof' when they have insufficient assets that the law will allow to be seized and sold to pay a judgment. In Texas, there are two sets of laws that affect a person's ability to collect a judgment against an individual. Texas Property Code sections 41.0001-42.0002 define which assets cannot be seized by a judgment creditor in order to pay off a debt. These assets are referred to as the debtor's Homestead. This includes:
an urban home and 10-acre lot or a rural home and 100-200 acre lot;
a burial lot;
home furnishings, including family heirlooms;
food for consumption;
farming or ranching vehicles and implements;
tools of one's trade including equipment, books, and special vehicles used in a trade or profession;
clothing;
certain jewelry;
two firearms;
athletic and sporting equipment, including bicycles;
a two-wheeled, three-wheeled, or four-wheeled motor vehicle for each member of a family or single adult who holds a driver's license or who does not hold a driver's license but who relies on another person to operate the vehicle for the benefit of the unlicensed person;
Certain animals and their food including:

two horses, mules, or donkeys and a saddle, blanket, and bridle for each;
12 head of cattle;
60 head of other types of livestock;
120 fowl, and;
household pets.

Other personal property with a combined value of up to $50,000 for a single person and $100,000 for a family.
Most of the people who cannot afford to or are not responsible enough to carry the liability insurance required by law do not own property over and above all the items listed above. Thus, shielding their assets from collection is not that hard.
Even for people who have some assets that can be seized, the typical retainer to hire a bankruptcy lawyer and file bankruptcy is around $2000-5000. May debts, including judgment liens, can be dismissed in bankruptcy court for pennies on the dollar. Further, the time and hassle of dealing with bankruptcy court only to get a small fraction of the judgment can discourage both litigants and attorneys from wanting to spend 100s of hours litigating ad chasing a judgment.
What can I recover from a driver who hits me but has no insurance?
Unless the other driver has assets over and above those that are protected by the Texas Homestead Act, it is unlikely that you can recover anything from an uninsured diver.
How can I get my vehicle fixed if the at-fault driver had no insurance in Texas?
When the other driver does not have insurance or assets upon which you can collect, you generally must look to your own means to fix your vehicle. The first place to look is your own auto insurance. If you carry full coverage, then your insurance must pay to repair the vehicle even though the other driver was at fault. If you do not have full coverage, then you can look to the Uninsured Motorist Coverage section on your policy.
Uninsured Motorist Coverage is optional insurance coverage that you must be offered by law but can waive or purchase. It can be purchased in various amounts. Assuming you did not reject/waive this coverage, you can file for both the vehicle damage and your bodily injuries. Each of those claims will have separate limits of coverage that depend upon how much you purchased to protect yourself.
If you chose to carry neither full coverage nor uninsured motorist coverage, then you will likely have to pay for your own vehicle repairs.
How can I get my medical bills paid if the at-fault driver has no insurance?
When the at-fault driver has no insurance, you usually must look to your own insurance or come out-of-pocket to fix your vehicle. There are two types of coverage you may have on your own policy to cover the medical bills you incur. Uninsured Motorist Insurance will cover medical expenses up to the limit you purchase (assuming you did not reject this coverage.)
Also, many policies have a small amount of coverage specifically for medical expenses. This section will either be MedPay Coverage or Personal Injury Protection (PIP) Coverage. Either of these will cover medical bills up to their limit but PIP also covers lost wages. They tend to be very small compared to other limits, but it is worth looking.
Can I sue an at-fault driver who has insurance, but the policy limits are not enough to cover my damages?
If you have accepted the policy limits from the other driver's insurance company, you can no longer sue the at-fault driver. The insurance company can only give you those limits in exchange for a full and final release of liability of their insured.
If you have Underinsured Motorist Insurance on your auto policy, then you can pursue your own policy up to its limits for any uncovered damages. If you have not accepted the other driver's insurance policy limits, then you may reject their limits and pursue the individual directly. However, if that person is judgment proof, you will likely be spending more than you will recover.
Final Thoughts
The Texas Homestead Act and Bankruptcy laws act as a shield that makes it very difficult to collect a judgment against an individual who has no insurance and minimal assets. Personal injury attorneys who work on a contingency fee take and fund cases on the premise that there is an expectation of a future recovery.
There can be no such expectation when the target defendant is judgment proof. Thus, it is important to carry and look to Uninsured and Uninsured Motorist Coverage on your Texas auto policy.
Free Consultation, Call Dan 'The Wreck Man' at: [Tel_dm]
Each day in the U.S., thousands of individuals are injured in motor vehicle accidents. In fact, car collisions are the most common causes of serious personal injuries.
Across the United States, major metropolitan areas are becoming notorious for their terrible congestion and traffic. Urban sprawl increases commute times, and residents do anything to avoid the nightmare known as "rush hour."
In addition to the thousands of cars on the freeway, traffic is worsened by automobile accidents that unfortunately happen every day. Accidents can range from car-on-car collisions to serious truck and car rear-ends and t-bone accidents. On top of that, millions of drivers have no insurance.
If you or a loved one were injured in a motor vehicle accident, we strongly encourage you to retain the immediate representation of our vehicle accident attorneys by calling 888-2-WRECKMAN. We will pursue compensation for medical bills, health complications, missed time at work, emotional exhaustion, physical pain, suffering, and more.
Car accidents are a common occurrence and are oftentimes handled unfairly through insurance companies. It's important to us that you receive fair compensation that will cover anything ranging from medical bills to emotional pain.
Car accidents can range from mild to severe, resulting in whiplash, or in the worst case, immediate death. In addition to the health of the passengers in the vehicle, it's important to assess vehicle damages. This includes scrapes on the bumper to a completely totaled car. Despite the severity, each case should be handled with a critical eye.
Following and incident, it's vital to contact a qualified car accident lawyer. Medical bills and emotional trauma add up. Hiring an experience lawyer will put you at ease so that you can concentrate on bettering your health. A lawyer will also ensure that you receive the compensation you deserve.
To ensure safe and professional handling of your accident case, it's vital to seek an experienced vehicle accident lawyer. Contact the attorneys at Dan 'The Wreck Man' now at 888-2-WRECKMAN for FREE consultation.
Ready to get started? Call us now!