Understanding your auto insurance policy is important not just for saving money but also keeping on top in case you get into a car accident.
Auto Insurance Policy in Texas
According to Texas law, anyone driving a car there is responsible for any accidents they cause. Most motorists accomplish this by purchasing auto liability insurance. When a driver is at fault in an accident, their vehicle liability insurance pays to fix or replace the other person's car and covers the other person's losses.
Minimum Auto Insurance Policy in Texas
Currently, the minimum liability insurance required by law is $30,000 per injured person, $60,000 for all accident-related injuries, and $25,000 for property damage (30/60/25).
Understand Your Auto Insurance Policy
The coverage specifics are described on the auto insurance policy's declaration page. The sum of money the insurance provider will pay in the event of an accident is known as coverage. If a car is used solely for personal purposes as opposed to business purposes, a policyholder may wish to get less coverage.
An auto insurance policy's language may place restrictions on who is allowed to operate your car. Additionally, it might restrict how and for what purposes the car can be used. To draft a less expensive policy, insurance firms will occasionally expressly exclude high-risk drivers from the policy. Some insurance companies now demand a business auto insurance policy if you drive for a living, like you do for Uber or Lyft.
Depending on the auto insurance contract, only certain people may use the vehicle. The insurance provider might need more details regarding the people who will be allowed to drive your car. Because the person was excluded from your policy, your auto insurance provider can decline to provide coverage in the event of an accident. Some insurance firms may particularly request a spouse's details to issue vehicle insurance coverage.
Ideal Practices
You should confirm that the person operating your car has a current state license.
You should ensure that the auto insurance coverage you are purchasing is a Standard Texas policy rather than a non-standard one offered by organizations like ACCC, Baja, Elephant, Fred Loya, and other smaller organizations.
The person operating your car may be held personally liable. Make sure they are never driving when impaired by drink or drugs. For additional information on Negligence Entrustment, go here.
In the event of an accident where you may be at fault or the other party does not have enough insurance, your own vehicle is covered by collision coverage, comprehensive coverage, gap insurance, uninsured and underinsured motorist coverage. The majority of auto insurance policies typically impose a deductible on the purchase of any of these coverages.
Deductible
Depending on the type of coverage you purchase, the deductible might be as little as $250 or as high as $3,000. You must pay the insurance provider the deductible in order for the policy to be in effect; it is a non-refundable sum of money. Look below for further details on the various policy coverages.
Liability Insurance
Liability insurance covers the party who is at fault-free. It pays for their burial expenses, lost wages, compensation, medical expenses, property damage, loss of use, and pain and suffering. According to what is stated on your declaration page, these are protected up to your policy limits. Your family, other persons driving your automobile with your permission, and you are all covered by a typical Texas liability.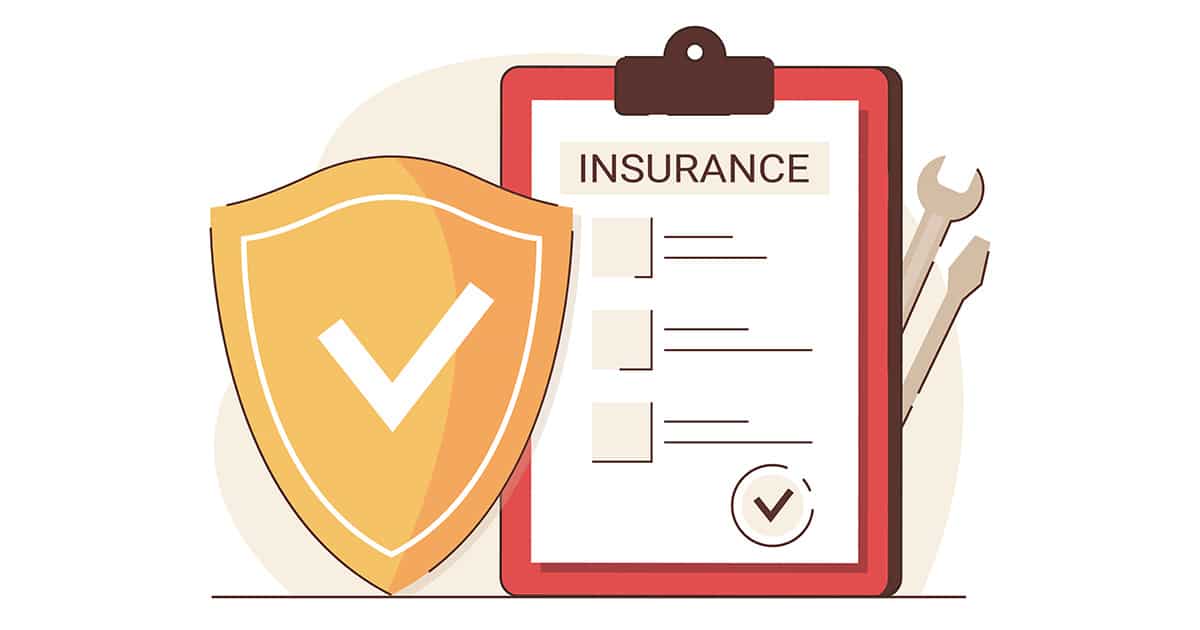 But Who Foots the Tab for Your Medical Expenses and Lost Wages?
No matter who is at fault, personal injury protection (PIP) coverage compensates for you and your passenger's medical expenses and lost wages up to the insurance limitations listed on your declaration page.
Liability insurance covers the other person's pain and suffering, medical expenses, burial expenses, lost wages, compensation, and property damage. Up to the limitations of your policy, these are protected. You, your family, and anybody else driving your car with your consent are all covered by a typical Texas liability insurance policy.
Medical Payments (Medpay) Coverage pays your accident-related medical and burial expenses. No matter who caused the collision, it protects you, your family, and the people in your automobile. Subrogation applies to Medical Payment Coverage, which implies that once you receive compensation from the at-fault party, your insurance may recoup some of its costs. In most cases, we advise choosing a PIP policy over Medpay.
Personal Injury Protection (PIP) compensates 80 percent of lost wages and the expense of employing a caregiver for an injured individual in addition to the same amount as Medical Payments coverage. Contrary to Medpay, PIP is not subject to subrogation, so if another insurance provider pays for the same bills, you are not required to recoup the money.
After an accident, collision coverage pays to repair or replace your car. Payment is only permitted up to the actual cash worth of your car, less your deductible. The market worth of an automobile similar to yours without damages is known as actual cash value. It applies to you, your family, any people riding in your automobile, and anybody else who has your consent to operate it.
Comprehensive Coverage covers the expense of replacing or repairing your car in the event that it is stolen, damaged by fire, hail, vandalism, or another event unrelated to an accident. If your automobile is stolen, comprehensive coverage also covers the cost of a rental car or any form of interim transportation. If you don't call the police after an auto theft, your insurance won't cover it. Payment is only permitted up to the actual cash worth of your car, less your deductible.
When your car cannot be driven, the towing and labor coverage compensates the towing costs. Pays labor costs at the area where your car became immobile, such as changing a tire.
Rental Compensation If your automobile is stolen or needs to be repaired due to damage that is covered by your policy, coverage will pay a predetermined daily amount for a rental car.
UM/UIM coverage, often known as uninsured/underinsured motorist protection. First-party insurance, or UM/UIM coverage, provides protection for hurt parties in collisions with uninsured or underinsured drivers. Up to the price limits of your policy, it pays your charges from an accident caused by a driver who was either uninsured or did not have enough insurance to pay your claims. If you immediately reported the collision to authorities, you may also be compensated for accidents brought on by hit-and-run drivers. Medical expenses, lost wages, pain and suffering, deformity, and permanent or partial disability are all covered by bodily injury UM/UIM without any deductibles. damage to property Auto repairs, a rental car, and anything damaged in your automobile are all covered by UM/UIM. There is a $250 automatic deductible, so you are responsible for the first $250 of the repairs. Property damage, repairs, replacement, and reimbursement for a rental car are all covered by the UM/UIM policy. It also covers wrongful death and personal injury claims. The amount of the insured's recovery from the irresponsible third party may be deducted from any payments made by the insurance company that covers a UM/UIM claim. It includes you, your family, any people riding in your automobile, and anybody else who has your consent to operate it.
Liability Protection
According to Texas' own policy limit, you must have at least the bare minimum of liability protection mandated by the state's financial responsibility statute. For each injured person, up to a maximum of $60,000 per accident, the minimum liability limitations are currently $30,000; for property damage, they are $25,000 per accident. The name of this fundamental coverage is 30/60/25 coverage.
"Whenever I request to see a client's or potential client's auto insurance policy, they always grab for their wallet and pull out their auto insurance card. They have legitimate documentation of their financial responsibility, according to the insurance card. They frequently claim to have complete insurance coverage as they show me the card.
The phrase "financial responsibility" describes someone who has motor insurance to cover the majority of losses in the event of an accident. The insurance card, however, says nothing about their motor insurance coverage.
What kind of insurance they have is specified on the declaration page of the policy and the auto insurance policy. Insurance firms and insurance adjusters use the term "full coverage" to lead a policyholder to feel that they are completely insured, including their family and property. Often, there is not complete coverage.
Do You Need Legal Help?
If you are a victim of a personal injury as a result of someone else's negligence and you believe you are due compensation, contact Dan 'The Wreck Man' from The Law Office of Dan Moore for an experienced personal injury trial lawyer and knowledgeable representation.
So you can rest assured that you receive the best compensation you deserve and that your case is handled promptly and professionally. Dan Moore has many happy client testimonials and many Google 5-star reviews.
Call (972) 245-5432888-2-WRECKMAN today or submit your case.