Let's review how pain and suffering are defined and established through a personal injury civil lawsuit with the assistance of a qualified attorney.
We'll also discuss how insurance companies determine these precise damages in various instances and how is such an arbitrary number determined when evaluating general and compensatory losses within a personal injury financial settlement or insurance claim, given the challenge of quantifying pain and suffering (known as non-economic damages).
The Definition of Pain and Suffering
Injury or wrongdoing victims frequently go through pain and suffering. Victims can seek monetary restitution for such trauma through a personal injury civil action. However, only the person who has been hurt may properly understand their level of physical, mental, or emotional anguish.
Damages for Pain and Suffering
Physical and mental/emotional suffering as a result of an accident or injury are both considered to be part of pain and suffering. Any form of discomfort, ache, soreness, persistent or sporadic pain, agony, anguish, throbbing, stinging, irritation, or tenderness resulting from the wrongdoing of another person can be referred to as this.
You have the right to demand compensation (commonly known as "damages") from the party at-fault if you have been injured as a result of the carelessness, negligence, or unlawful act of another person. The available damages are typically divided into "economic" and "non-economic" categories.
Economic Damages
Economic damages are measurable and simple to assess, such as missed wages or unreimbursed medical bills.
Non-Economic Damages
Non-Economic damages are more subjective including things like pain and suffering, loss of companionship or consortium, and loss of enjoyment of life.
The Causes of Pain and Suffering
Classic illustrations of compensatory suffering include:
A cut, bruise, scar, tear, fracture, contusion, or laceration that causes pain.
A car accident-related ruptured, bulging, or slipping disc that causes pain or suffering
Fear or mental suffering following a vicious dog attack
Psychological or emotional harm brought on by long-term scarring, disfigurement, limb loss, or amputation
Depression, anxiety, or other mental suffering as a result of injuries or the incapacity to carry out routine daily activities
How Is Pain & Suffering Calculated?
The fact that pain and suffering damages are intangible and highly subjective makes them difficult to quantify. There is often paperwork to prove the entire extent of such damages for lost wages and medical costs. Due to the ambiguity around pain and suffering damages, courts adopt a range of strategies:
To determine the amount of compensation for pain and suffering, many courts will utilize a "multiplier." According to this method, the jury calculates the total economic damages (for lost wages and medical costs) and multiplies that sum by a certain number, typically between 1 and 10, to calculate the amount for pain and suffering. For illustration, if the jury decides to award $1.5 million for pain and suffering, they can multiply the $500,000 total of lost wages and medical expenses by three. The multiplier commonly employed varies depending on the extent of the injuries, the likelihood of a full recovery, and the impact of the pain and suffering on the injured party's day-to-day activities.
Some courts employ a "per diem" strategy, in which the jury tries to determine a daily monetary value for pain and suffering.
The Method of "Pain and Suffering per Diem"
The "per diem" method is another often-used formula for estimating pain and suffering. The term "per diem" is Latin for "per day," and the goal of this strategy is to ask for a certain sum of money for each day the plaintiff suffered pain and suffering as a result of an injury.
The difficulty of defending a daily charge is one potential disadvantage of employing the per diem system. No matter how much you and your personal injury lawyer decide is appropriate, the opposing defense attorney or insurance provider will surely object. The daily rate is often calculated using the injured plaintiff's daily earnings. The injured party's daily income previous to the accident, according to an attorney, is a reasonable estimate that should be used to calculate pain and suffering damages.
Once more, having an aggressive advocate fighting for the most monetary recompense for your injuries means you have a committed and knowledgeable personal injury lawyer on your side.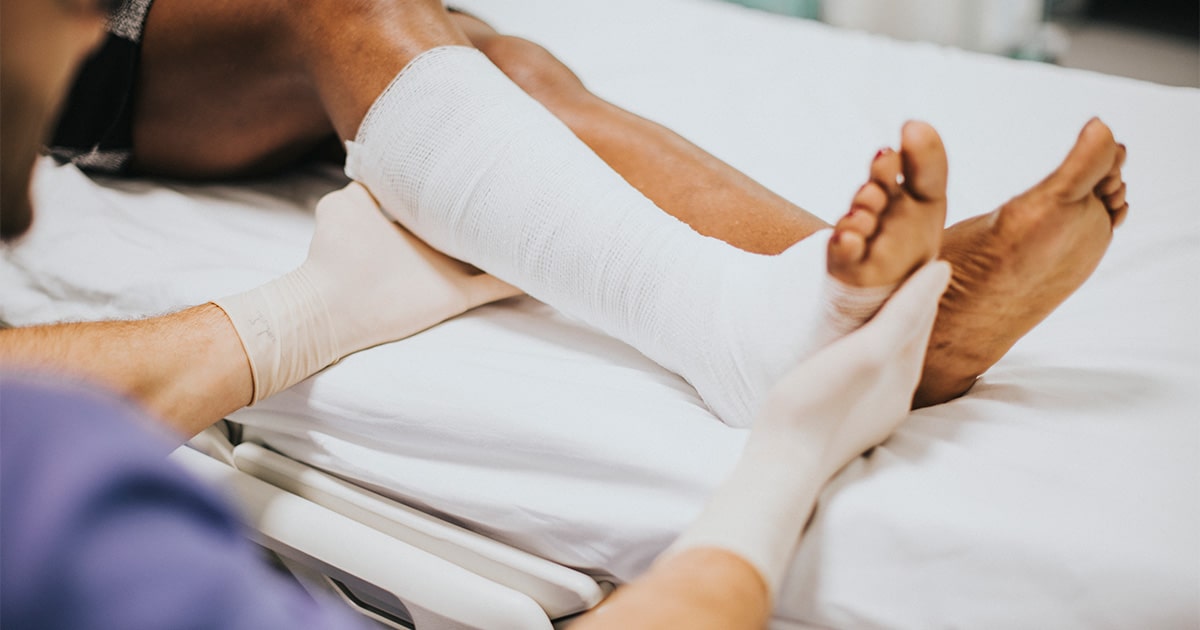 What Is the Value of My Personal Injury Claim?
Check out our accident settlement calculator to get a ballpark estimate of your potential pain and suffering damages award. Basic estimations of your entire economic damages must be included. Please be aware that this is simply an estimate and that the actual sum could differ significantly based on a variety of variables.
Contact Dan 'The Wreck Man' right once for a more precise idea of the damages you can anticipate receiving. Please be ready to provide all the pertinent information regarding your case, including any injuries you may have suffered (type and severity), whether they have affected your quality of life, any lost wages you may have incurred, and any psychological or emotional trauma you may have experienced as a result of the accident.
What Is the Value of My Car Accident Claim?
It is difficult to provide a precise response to this issue without a ludicrous amount of information and without consulting an experienced personal injury attorney who is authorized to operate in your state. Nevertheless, based on the kind of claim you want to submit, you can infer an amount using publicly available data:
The typical bodily injury auto insurance claim in 2019 resulted in a payment of $18,417, according to the Insurance Information Institute. That's presuming you don't cause the accident, have a visible to serious injury, and negotiate a direct settlement with the auto insurance company.
In 2013, hospital expenditures for patients with whiplash or neck-related discomfort from auto accidents ranged from $53,000 to $97,000 on average. Expect much higher costs for the identical injuries treated in hospitals today as this estimate is almost ten years old.
According to the Civil Justice Initiative, the majority of personal injury settlements for auto accident claims in 2015 totaled $64,761. However, unless you have a personal injury lawyer handling your claim, no insurance company would probably offer that sum.
According to data from the National Highway Traffic Safety Administration (NHTSA), just 54% of injury accident costs are normally covered by insurance companies.
Let's examine that first figure from 2019—$18,417. Your actual costs from an auto accident injury are more than double that amount, according to NHTSA data. However, based on our second argument above, that's only true if you don't require hospitalization. The third amount is probably closer to what you may anticipate if you filed an auto accident claim with a competent lawyer. However, that $18,417 represents just 28.5% of the average 2015 settlement for auto accident claims. If you hire an attorney instead of settling with insurance directly, you can probably expect to receive up to 3.5 times more money for your auto accident claim.
The jury may be given leeway to determine what is "fair and reasonable" in some courts.
Call Dan 'The Wreck Man' Moore at 888-2-WRECKMAN to speak with experienced personal injury attorneys who know how to get you maximum compensation for your injuries and pain and suffering.
Any form of personal injury can have a devastating effect on every aspect of your life, and at The Law Office of Dan Moore, we are aware of this. As your representative with insurance providers and your voice in all meetings, hearings, and court processes, we will tenaciously defend your rights throughout the legal process. Send us an email or contact us at 888-2-WRECKMAN to reach us. Our phones are answered 24/7.