Dan 'The Wreck Man' battles to get you the most compensation possible in the event of a traffic accident in North Texas.
Employing a lawyer who can assist you in constructing a solid case is essential if you have suffered a personal injury. If you have been hurt as a result of the negligence of another person or company, our law firm offers Free & NO OBLIGATION CONSULTATIONS. Dial us any time 24/7- Call (972) 245-5432888-2-WRECKMAN.
You need experience and Dan "The Wreck Man" has it.
Voted The Best Attorney / Law Firm of Carrollton 2022
To create a strong case if you have been hurt, you must select a top-rated personal injury attorney for a traffic accident. To ensure that you receive the full amount of compensation you are entitled to, hire Dan 'The Wreck Man' today, then he and his excellent team will battle insurance companies for you.
Recently, Dan 'The Wreck Man' & The Law Office of Dan Moore is honored to be receiving 'Best Attorney / Law Firm' from the 2022 Star Local Media Readers' Choice Best of Carrollton voting contest.
Check out our happy client testimonials and many Google 5-star reviews to see why our clients trusted us to represent them.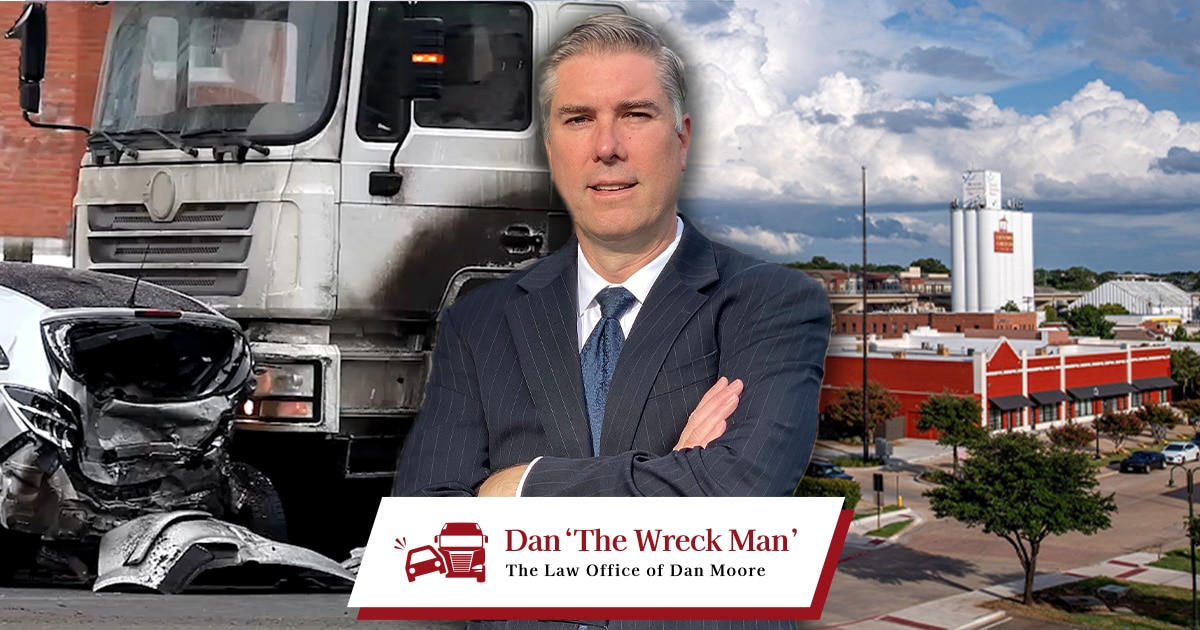 Traffic Accident Attorney Serving The Dallas–Fort Worth Metroplex
Free Consultations for People Who Have Been Injured
A personal injury attorney for a traffic accident should be contacted as quickly as possible if you have been hurt in an accident. A competent personal injury attorney can hold the insurance provider accountable and assist you in receiving all of the additional compensation you are due as well as the payment of your medical expenses.
You will be given the opportunity to discuss your experiences, ask questions, and come to your own judgments after hearing your alternatives from the skilled personal injury lawyers at Wreck Man Law Firm.
Consultations can be held in person, over the phone, or through video chat and are entirely free. If you require a personal injury attorney in Carrollton, Arlington, Dallas, Fort Worth, or anywhere else in the DFW Metroplex, we can assist you. You have nothing to lose, so give us a call right away to see if we can assist you.
Do I Have a Case for Personal Injury?
We must assist you in demonstrating that a duty existed, the duty was broken, and the breaking of the obligation resulted in damages for you in order to pursue a personal injury claim.
What does that mean in reality?
Let's Discuss it in a way that makes sense. Using car accidents as an example because they are one of the most frequent personal injury claims we handle.
Duty
We have an obligation to operate our vehicles reasonably when using public roadways. We all have a responsibility to drive safely and adhere to fundamental traffic laws and principles, which include obeying traffic signals, posting speed limits, leaving a safe distance between our cars and those in front of us, etc.
Default in Duty
A person breaking the law of the road is referred to as being in breach of duty. This would entail, in our vehicle accident scenario, that someone tailgated you, ran a red light, etc.
Negligence
Although there are four components to a personal injury case, negligence is undoubtedly one of them. Someone who fails to act in a reasonable manner is said to be negligent.
Does a sane person cause a rear-end automobile collision? No! Does a sane individual disregard a red light? No! Vehicle accidents are typically, but not always, the result of someone failing in their duties and acting unreasonably or negligently.
Causation
We must be able to "connect the dots" between the breach of duty and your damages in order to win your personal injury case. In other words, we must demonstrate that the other driver's negligence resulted in some sort of pain or injury on your part.
The damage may include destruction to your car, medical costs, suffering, lost wages, reduced ability to make money, disfigurement, incapacity, or even wrongful death.
Damages
Damages are a legal word that refers to all harm you have suffered as a result of someone else's carelessness. Your car may sustain damage, and an accident may also result in medical costs, suffering, lost pay, and other sorts of injury.
To summarize, in order to succeed in your personal injury claim or lawsuit, we must show that the party who caused your injuries had a duty to you, failed that obligation, and caused you suffering. In order to succeed in your case, each aspect must be supported by evidence.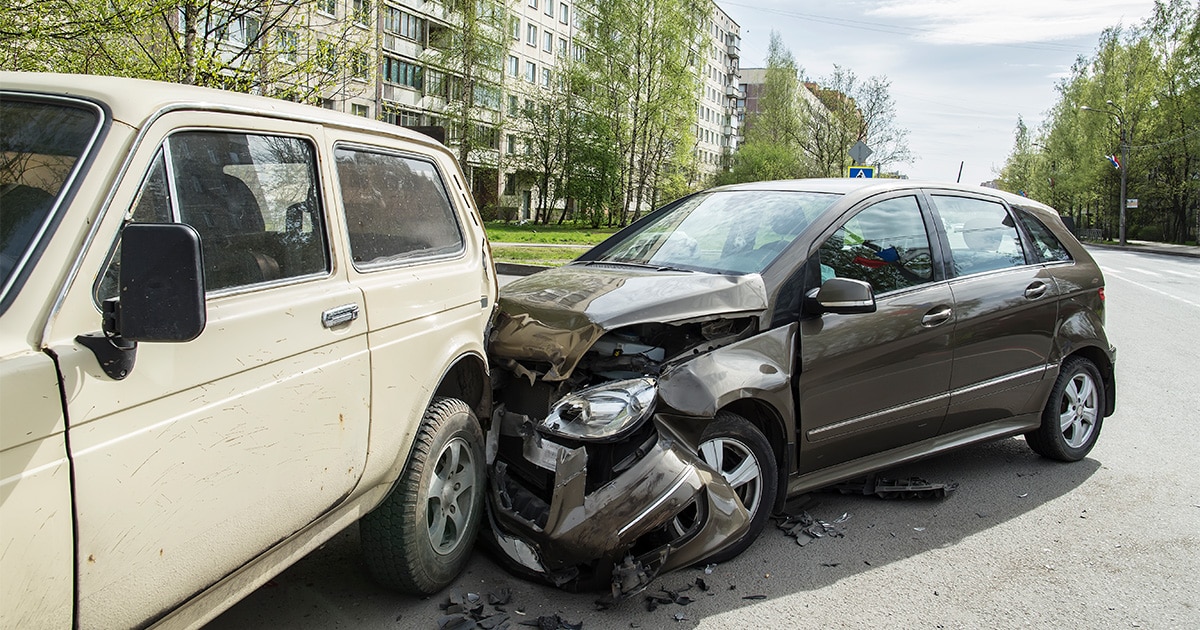 When Should You Hire a Traffic Accident Lawyer?
Contrary to popular belief, getting into an accident doesn't always necessitate hiring a personal injury attorney for traffic accident. Although each case is distinct, the following are some of the more typical situations we deal with:
Accident That Caused Injuries
You should at the very least give a seasoned personal injury attorney a call for a free consultation. This will provide you a chance to describe how the accident occurred, the damage and injuries it caused, and gain a comprehensive understanding of your legal choices. We will almost certainly advise you to engage a personal injury attorney if the injuries were brought on by another party's negligence, whether it be a person or business.
Remember that it's critical to get medical attention for your injuries as soon as you can if you've been hurt. Many medical professionals will hold off on getting reimbursed for the counseling and care they give to accident victims until their lawsuit is settled or a jury rules in their favor. During your free consultation, our law firm is always willing to go over the possibility of working with such healthcare providers in Carrollton, Texas, and all over the Dallas-Fort Worth Metroplex.
Accident That Leaves No Victims
A person is entitled to compensation under personal injury law for harm that really happened rather than harm that may have happened. In other words, it's exceedingly improbable that claiming you could have been wounded will result in you receiving any compensation.
There are a few exceptions, though. You're welcome to call Wreck Man Law Firm for a free consultation if you were in an accident but weren't hurt, but we'll probably let you know that our personal injury attorneys won't be able to help you.
Unlucky Accidents That Caused Injuries
Sometimes injuries occur even when no one was at fault. Insurance companies only cover medical costs and other damages brought on by a negligent individual or business. Unfortunately, this means that a lot of individuals get hurt every year and are not eligible for any kind of compensation because no one was at fault.
Feel free to contact our legal office for a free consultation so we can help you assess whether your injuries were brought on by someone else's negligence and whether you have a personal injury case that we can assist you in pursuing. Other avenues that might be available to help you get some sort of compensation include Personal Injury Protection, Medical Payments coverage, and other things, which our personal injury attorneys can explore with you.
What Does It Cost to Hire a Personal Injury Attorney?
The personal injury lawyers at The Law Office of Dan Moore will never demand a retainer from you or require you to pay any legal costs out of pocket.
Our personal injury attorneys at Wreck Man Law Firm are paid on a contingency basis. Contingency refers to the fact that we won't be paid unless and until we successfully assist you in obtaining a settlement or jury verdict. Hiring us as your personal injury attorney carries no risk because we only get paid if your case is successful.
Many law offices don't disclose their contingency fee rates, but we're happy to do so because we value transparency and want you to pick a personal injury lawyer knowing all the facts.
There are normally three phases to personal injury cases. Depending on which stage your case is concluded in, the contingency fee that Wreck Man Law Firm will earn will vary.
Pre-Litigation
Pre-litigation is the period that covers all activities that take place prior to the filing of a lawsuit. The contingency fee will be 33.33% of the total settlement if we assist you in resolving your case during pre-litigation, which is when we are able to assist the majority of our customers in resolving their cases.
Litigation
We will keep the insurance company accountable by bringing a lawsuit if they refuse to make a reasonable settlement offer. The phase that begins after a lawsuit is filed is known as litigation.
Even after we file a lawsuit, we are still able to settle many of our clients' cases for a just settlement sum. Our law company will be paid 40% of the total settlement if your case is settled following the filing of a lawsuit but prior to the start of the trial. The litigation attorney fee is more than the pre-litigation contingency fee because litigation involves more risks and effort.
Attending a Trial
Last but not least, Wreck Man Law Firm will be paid 45% of the total verdict if your case proceeds to trial as payment for assisting you in achieving the desired outcome.
Please be aware that case expenses are not included in legal fees. Our firm advances case expenses for our clients, but we are reimbursed through settlement proceeds once your case is resolved. Case expenses typically include things like paying for copies of medical bills and records from healthcare providers, filing fees for court documents, deposition costs, mediation costs, etc. During your free appointment, feel free to inquire further about case expenditures in more detail.
How Soon Should I Retain a Personal Injury Attorney?
Every personal injury case handled by Wreck Man Law Firm is prepared as though it will go to trial. The defense attorneys and insurance adjusters are quickly convinced of our seriousness by the way we handle cases.
We can gather the necessary evidence before it vanishes or becomes more challenging to obtain by hiring personal injury attorneys sooner rather than later. We strongly prefer that our clients who have suffered personal injuries hire our firm as soon as possible because of this.
You will also experience considerable relief in numerous ways if you retain a personal injury attorney early on in the process. In the beginning, we will be able to ease your concerns. We will provide you with the details and responses you need to feel a little more at ease so that you can concentrate on getting better from your injuries.
We can also help you find physical relief from your injuries by helping you find doctors and other medical providers who can help you on your path to recovery. In most cases, we are able to help our clients find medical providers who will treat their injuries and wait for payment until the case is resolved.
Why would you wait to get physical therapy or see a doctor if you can likely see a doctor today? And just to be clear, our law firm doesn't receive referral fees from medical providers. However, we do benefit from you receiving medical treatment in the long run because the treatment will be part of the evidence that increases the value of your case, which also increases the compensation our law firm receives and, more importantly, the amount of compensation you'll receive in your pocket.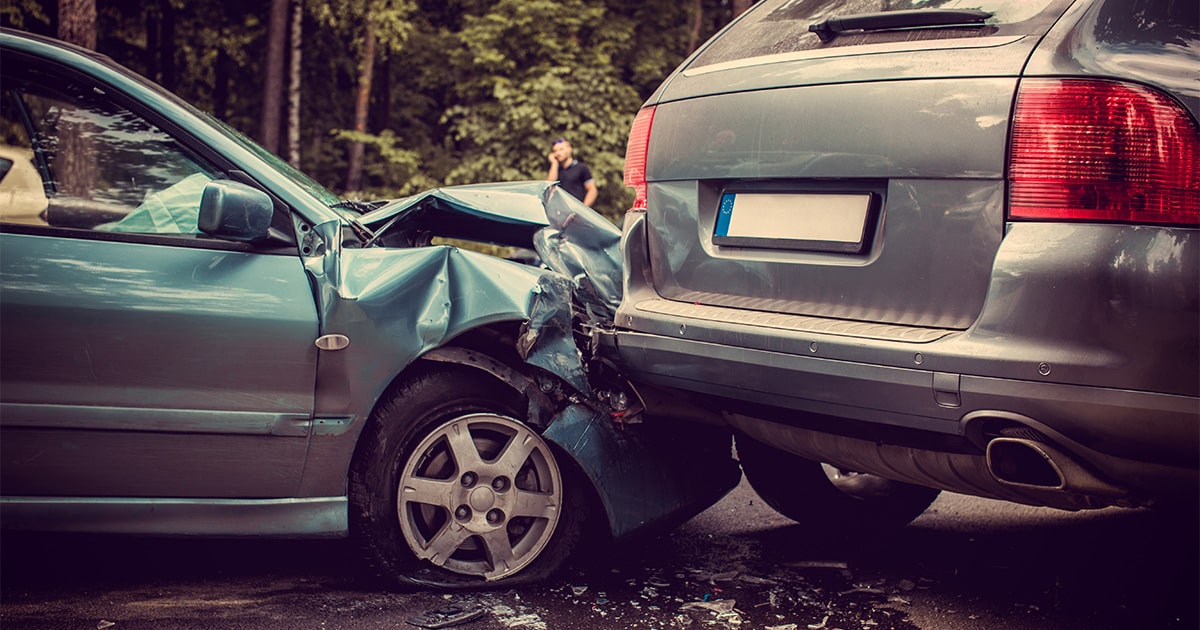 What Will The Law Office of Dan Moore Do For Me?
Free Consultation
The Law Office of Dan Moore provides free consultations and legal advice to all personal injury victims who have been injured in Carrollton, TX, and throughout the Dallas Fort Worth Metroplex. During the consultation, you will speak with a personal injury attorney about how you were injured. We'll discuss Texas injury law and all of your legal options so that you can determine the best path for you.
Accident Report
We'll order your accident report for you so you don't have to spend your time hunting it down. Once we receive the report, a lawyer will explain what it means to you and your case.
Insurance Claim
We'll set up insurance claims so you don't have to waste your time setting it up or worry about accidentally saying something that will harm the value of your case.
Medical Treatment
In most situations, we're able to help our clients find doctors who will provide medical treatment without requiring them to pay out of their own pocket. We'll do our best to help you connect with doctors who will provide medical treatment for your injuries.
Typically, we will send a medical provider a Letter of Protection, which is basically a contract wherein our law group will promise to protect the amount of money that is owed to the medical provider. We protect the money that is owed to the medical provider by paying the medical provider directly from the settlement proceeds of the personal injury case.
Once a Letter of Protection is received, medical providers will feel comfortable treating a personal injury victim because they know they'll get paid for their services eventually.
Please note that there are many medical providers who will not accept a Letter of Protection, and we can't force a medical provider to accept a Letter of Protection. However, the vast majority of our clients are able to have their personal injuries resolved with the help of doctors, therapists, and other medical providers who provide medical treatment for personal injuries under a Letter of Protection.
We will also gather all relevant medical bills and records so they can be used in settlement negotiations and as evidence if your case goes to trial.
Communicate
We have policies and procedures that make sure we stay in touch with you throughout the process. When you hire Wreck Man Law Firm, you will become part of our team. Our goal is to share our knowledge and experience with you throughout the process so that you can develop trust in our knowledge and abilities. We also want you to be able to provide input that only you can provide.
Negotiate
We prepare all personal injury cases as if they will go to trial, and the insurance companies know this. We want the insurance adjusters to realize that they better put forth a good settlement offer or we will hold them accountable by filing a lawsuit.
We're able to resolve most cases through pre-litigation negotiations, but we will continue to negotiate for a fair settlement offer on your behalf all the way until the day of trial if needed. We will seek maximum compensation for pain and suffering, lost wages, medical bills, and any other type of compensation the law allows you to receive.
Litigate
Our top priority is helping you get a fair settlement as soon as possible, but sometimes insurance companies try to make it difficult. This is because insurance companies view you as a business expense and they hope you'll just go away when things get tough.
We have filed suit and litigated hundreds of cases. We are comfortable in the courtroom and during each step that leads us there. We will "walk the walk" and truly fight to get you the compensation you deserve for your personal injuries.
How Much Is My Personal Injury Case Worth?
This is one of the most common questions we receive, and there isn't a straightforward answer, but here are a few factors to consider.
Liability Status
Liability is the legal term that is used to describe who is responsible for causing harm. Clear liability, which is when it's clear that the other party is totally at fault will help your case. Split liability or situations where you may be determined to be at least partially at fault will decrease the value of your case.
Property Damage
Insurance adjusters and jurors don't seem to like it when a person shows up to court with $50,000 in medical bills and a small scratch on their bumper.
Does the damage to your vehicle tell the whole story regarding what happened? Absolutely not. However, low property damage tends to decrease the value of a personal injury case.
The Dollar Amount of Verifiable Damages
A person who has a single visit to an urgent care facility that costs $150 will likely see a different settlement outcome than someone who has a $50,000 surgery. The same would also apply to someone who is able to work versus the person who has $20,000 in lost wages.
Medical Treatment Gaps
Waiting too long to receive medical treatment for your injuries and having gaps in treatment while you're receiving medical treatment can also decrease the value of your case. It's important to start receiving medical treatment early and follow the doctor's orders.
Medical Treatment Compliance
Not following the doctor's orders will typically decrease the value of your case. Jurors will question if you were injured or just faking if they see medical records that indicate you skipped doctors' appointments or didn't follow the doctor's treatment guidelines.
The Severity of The Injuries
It makes sense that insurance companies will pay more to a person who is paralyzed than to a person who has whiplash. Whiplash can be tough to deal with, but there's an obvious difference between never being able to walk again and dealing with sprains and strains for a few months.
Future Issues
Even after they are released from medical treatment, some people will continue to have impairments or pain and suffering for years to come. Some people won't even be able to work anymore. People who have evidence of harm that will continue into the future will typically receive more compensation than a person who makes a full recovery and is released from medical treatment without any lingering issues.
The Amount Of Insurance Coverage Or Resources
Texas law requires drivers to have a minimum of $30,000 in liability insurance to compensate an individual who is injured in an accident. This can become a problem if you have medical bills that exceed that amount, but there are ways to address that issue.
However, some people carry much higher insurance limits. Obviously, an injured person has the potential to receive more compensation if they're injured by someone who has $500,000 in insurance coverage instead of the $30,000 that is required in Texas.
How The Injuries Affect the Victim
The amount of compensation you receive can fluctuate based on how your injuries impacted you. For example, a retired person with whiplash will likely be treated differently than a person whose whiplash prevents them from being able to work. Also, a person whose injuries prevent them from being able to attend their child's wedding in another state will likely be compensated differently than someone with the same type of injury who wouldn't have the same type of loss.
What If I Can't Afford to Pay For Medical Treatment?
If you can't afford to pay for medical treatment for your personal injury case then you definitely need to call us as soon as possible. There are many medical providers who give you physical therapy and other types of medical treatment without requiring you to pay out of pocket.
Our law firm has kept track of medical providers who will give personal injury victims medical treatment under a Letter of Protection.
A Letter of Protection is a contract between the law firm and the medical provider wherein the firm promises to pay the medical providers directly from the settlement proceeds. The medical providers feel comfortable providing medical treatment because they realize they will get paid eventually.
Letters of Protection can be used for many types of medical treatment including chiropractic treatment, x-rays, MRIs, CT scans, prescription medication, pain management, and urgent care visits
What Types Of Cases Does A Personal Injury Attorney Handle?
There are many types of personal injury cases, but most of our cases fall into one of the practice areas listed below:
Feel free to contact us if you've been injured in a situation that doesn't fall into one of the practice areas listed above. Each case is unique, which is part of the reason we provide free consultations with a personal injury lawyer.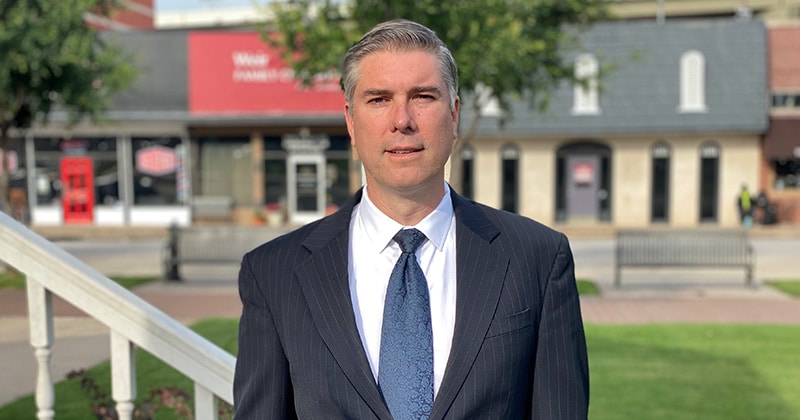 Great Results and Outstanding Customer Service Are Our Top Priorities!
HIRE AN AWARD-WINNING PERSONAL INJURY LAW FIRM: Dan 'The Wreck Man'
Experience
We prepare every case as if it will go trial. This approach actually helps us resolve most cases without a trial. See our Notable Results.
We have taken more than 130 cases to trial. We are willing to "walk the walk" and make sure that you receive fair compensation for your injuries.
Dedication
We constantly ask ourselves "What will benefit our client the most?"
Helping you receive maximum compensation is our top priority. This applies to big cases, small cases, cases that settle quickly, and cases that drag on for years. You, as the client, are definitely our top priority.
Results
We have recovered millions of dollars for our clients.
We aren't satisfied with getting your medical bills paid. We want you to be fairly compensated for your lost wages, loss of earning capacity, physical impairment, pain and suffering, and any other form of compensation that you are owed.
Calls are answered 24/7 at 'The Wreck Man". Call us for a free, no-obligation consultation so you can find out if you have a case at 888-2-WRECKMAN.
Connect With Us
We are obsessed with providing outstanding customer service, great results & maximum compensation – submit your case today.
Dan Moore has many happy client testimonials and many Google 5-star reviews – check them out!
We Are Different
Any personal injury law firm can set up a personal injury claim or file a lawsuit. We distinguish ourselves from other injury firms by providing outstanding customer service, providing regular updates throughout the process, and not simply taking the first settlement offer.
We are committed to helping you receive the maximum compensation you are owed. Often, as witnessed through or client testimonials, we represent accident victims that other law firms dropped their cases.
The Law Office of Dan Moore's difference is mostly a result of our amazing team and great technology. Our staff is knowledgeable, experienced, and committed to providing outstanding customer service. Our technology and systems make sure your case is always moving forward.
Serving: Carrollton, Dallas, Fort Worth, Arlington, Plano, Irving, Garland, Grand Prairie, McKinney, Frisco, Denton, Midland, Richardson, Lewisville, Allen, Flower Mound, Grapevine, Burleson, Little Elm, The Colony, Sherman, Farmers Branch, Coppell, Cleburne, Denison, University Park, Addison, Highland Village, Highland Park, Dallas County, Tarrant County, Collin County, Denton County, Johnson County, Midland County, and Grayson County.