Personal Injury Claim May Aid The Bad Situation
You might have a personal injury claim on your hands if the accident by someone else's negligence happened to you.
Unfortunately, the process of getting that money is difficult and frequently leads to more questions than it does solutions. We have put together a step-by-step guide to submitting a successful personal injury claim to help make the procedure a little simpler.
For Example
Imagine you are on your way to the grocery store on a Sunday afternoon when all of a sudden, another motorist plows into the left side of your car. Unfortunately, the collision causes damage to your automobile and the hospital doctor informs you that you have whiplash, two broken ribs, and a possible concussion.
When the accident happened, you were traveling through an intersection, and you are certain that the signal was green at the time. You assume that the other motorist must have done so because of this. Later on, you discover that the other motorist was intoxicated and on his way home from the pub.
As the medical expenses mount, you become aware of the tremendous damage the accident has done to your quality of life. In addition to the physical wounds and property damage you received, you also experience mood swings, lack of energy, and difficulty falling asleep. You are unsure of the steps necessary to regain your health and well-being.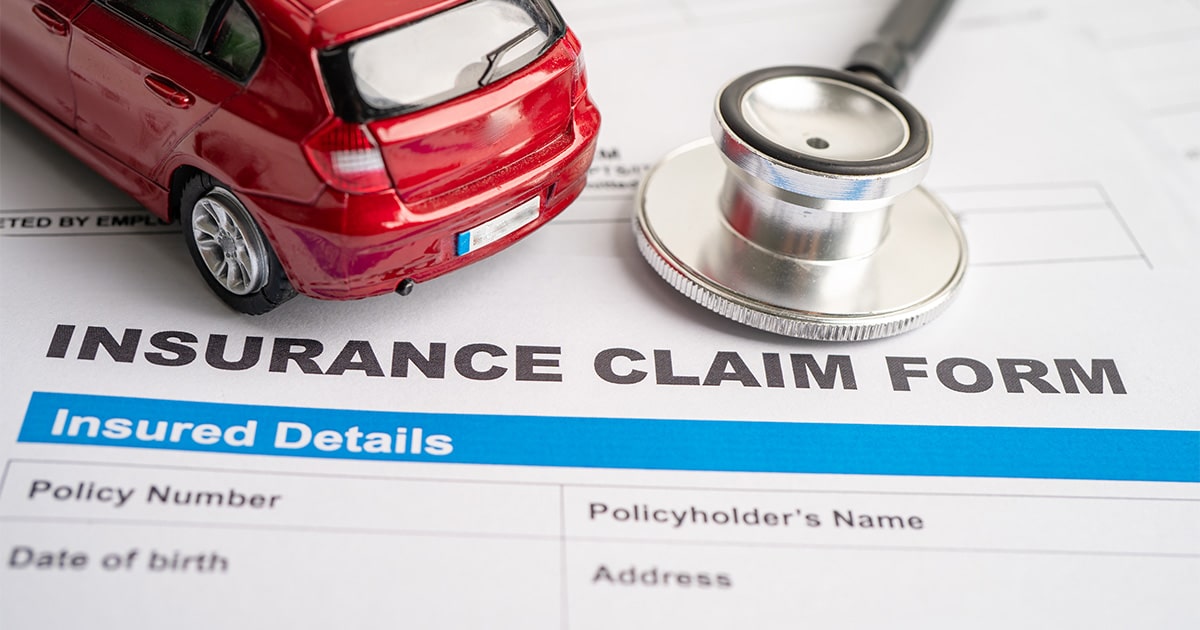 How to File a Personal Injury Claim
It's vital to keep in mind that each personal injury case is different. The timing of a personal injury lawsuit can vary significantly depending on the seriousness of the victim's injuries, the defendant's level of cooperation, and the complexity of the case, much like the circumstances surrounding an accident or injury. Use the steps below as a broad overview of the process for filing a personal injury claim. Consider that most cases are resolved before they get to the final step.
1. Seek medical attention.
Anyone who has been hurt or been involved in an accident ought to get medical help right once. A trip to the emergency department or your primary care office may be necessary in this situation. Even though many problems do not manifest right away after an accident, an early assessment may be able to alleviate or even prevent the worst symptoms. Early medical records can also be used as proof before a jury and an insurance adjuster if a lawsuit is subsequently required.
2. Create the necessary records.
Potential claimants should think about documenting all injuries, damages, and medical treatments related to the accident after receiving the appropriate medical care. It is beneficial to gather information on the accident's cause and the impact the accident or injury has had on the victim's life. It's important to keep track of any hospital stays, time away from work, or medical expenses.
3. Obtain Experienced legal advice.
Despite the fact that many minor personal injury lawsuits can be resolved without legal counsel, plaintiffs who choose to represent themselves often receive bigger settlements. It is advantageous for claimants to discuss their case with a personal injury attorney prior to filing because they frequently provide free initial consultations.
4. Look into the accident and resulting injuries.
To understand more about the accident, the claimant's injuries, and medical care, the attorney will first interview the claimant after being retained. Then, lawyers will ask for records of any medical care that may have been received. To strengthen a client's case, a lawyer may also choose to collaborate with accident reconstruction experts or other experts.
5. Demonstrate negligence.
Most personal injury claims revolve around carelessness or failing to exercise reasonable caution in circumstances where another person might be harmed. A motorist might be deemed negligent, for instance, if he was operating a vehicle while intoxicated.
The driver most likely would not have disregarded traffic laws and struck the claimant if they had not been drinking. While it may be challenging for plaintiffs to establish negligence on their own, an accomplished personal injury lawyer can guide their clients through this phase with success.
6. Deliver the claim notification.
If someone chooses to pursue a personal injury claim, they must notify all parties involved of their intention to bring a lawsuit. Process serving is another name for this. The notification is often personally delivered by a qualified process server, court representative, or law enforcement officer.
7. Negotiate a settlement.
Before the case even goes to court, the claimant's attorney may issue a demand to the defendant's attorney or insurance provider. In this situation, the lawyers will work to reach a settlement that is agreeable to both sides. At this stage, the majority of personal injury cases are settled, albeit occasionally a settlement cannot be reached.
8. File suit in the appropriate court.
When the plaintiff and his or her attorney file a personal injury claim in court, litigation officially begins. This will start the discovery process, where each party will look into the claims and defenses of the other parties. It is essential that both parties provide accurate and complete responses to all information requests. The discovery phase might take up to a year because it requires a lot of documentation.
10. Attempt mediation.
After the discovery period is over, the attorneys will have another chance to resolve the case. This procedure, called mediation, entails a meeting between the parties and an impartial third party. The mediator will work to find a solution to the dispute between the plaintiff and defendant that will satisfy them both. However, the case will go to trial if mediation is unsuccessful.
Hire an Experienced Personal Injury Lawyer for Your Personal Injury Claims
An injured accident victim should be able to concentrate on their health and well-being after suffering an injury or being involved in an accident. Personal injury cases assist victims in getting the money they are due but can often make rehabilitation more stressful.
Fortunately, knowledgeable personal injury lawyers are available to help accident victims through unforeseen situations and accelerate compensation to cover normal living expenses.
A personal injury lawyer in your area may be able to help if you or a loved one has been hurt in an accident.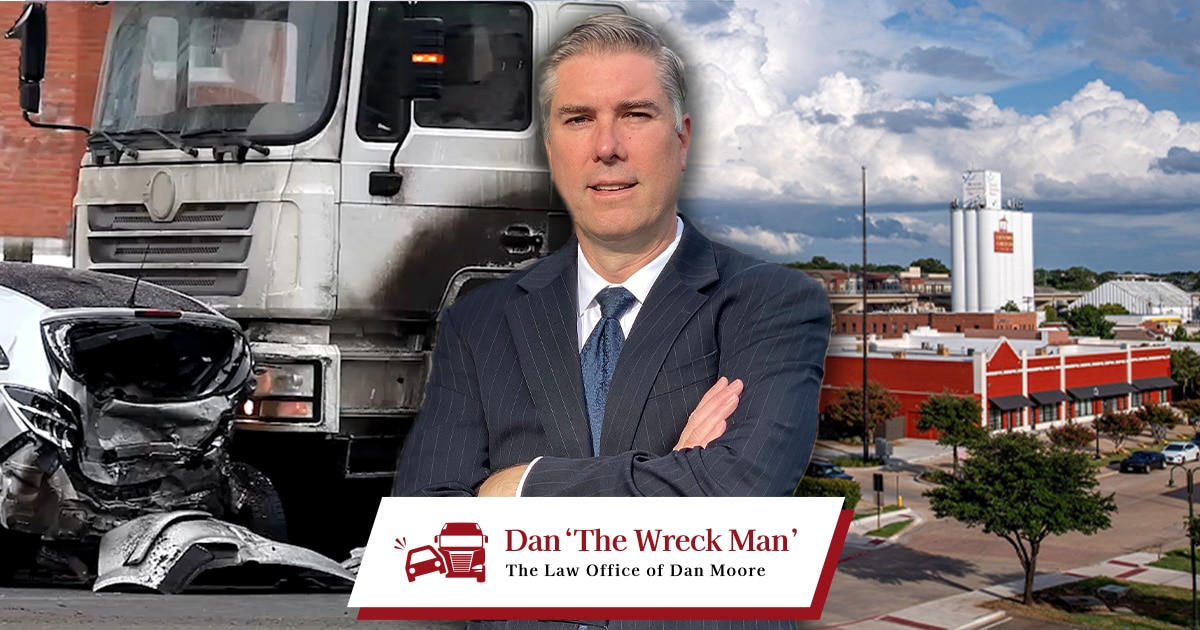 Get To Know Dan 'The Wreck Man'
At The Law Office of Dan Moore, Dan "The Wreck Man," an experienced personal injury attorney in Carrollton, TX, has been fighting for victims of car accidents since 2010. Insurance companies work hard to minimize compensation to victims. Dan Moore "The Wreck Man" takes pride in being a top expert at navigating the often confusing legal and insurance process to ensure our clients receive the full compensation they deserve.
If we go forward with your case, we'll assign you a full legal team, as well as 24/7 open communication with us via mobile and our website. We never charge by the hour — we get paid only if we win. Our results are not guaranteed, but past performance may be an indication of future success.
Call Dan 'The Wreck Man' at Call (972) 245-5432888-2-WRECKMAN or submit your case today. Dan Moore has many happy client testimonials, and many Google 5-star reviews – check them out!