Our car wreck lawyers and skilled staff will put up a strong fight to secure the best possible resolution for your case.
Speaking to a car wreck lawyer is always worthwhile. Give Dan 'The Wreck Man' a call for a free, confidential consultation. Call (972) 245-5432888-2-WRECKMAN.
What's best? Our services are free, and we don't get paid unless you win and get paid. It goes without saying that you should get in touch with Dan 'The Wreck Man' and our knowledgeable group of auto accident attorneys at Dan Moore Law Offices!
Texas Experienced an Increase in Traffic Fatalities in 2022.
What does this rising number of traffic fatalities mean to you? A driver in Texas must have a car accident attorney representing him, as a result. If you or a loved one need to obtain the compensation you are entitled to for your injuries or missed work & medical expenses, contact Dan 'The Wreck Man'!
Automobile damage, medical expenses, and lost pay resulting from time off work to treat injuries are all unpleasant and may feel like an impossible task to overcome. The offices of Dan Moore do everything for you. All you have to do is employ our services for free and wait until we win your compensation.
What a Dallas Car Wreck Lawyer Can Do for You?
You're up against big insurance companies trying to persuade you to settle for less than you're entitled to without a car accident attorney! Don't be bullied or influenced by the insurance companies; get the counsel you require before they may persuade you to settle for less than your case is worth.
Dallas, TX is the sixth most fatal crash-prone city in the US, according to NBC DFW! This implies that you are far more likely to want the assistance of a Dallas car wreck lawyer! Give Dan 'The Wreck Man' a call to schedule a free consultation. We don't get paid unless you do, so hurry!
You need a car wreck lawyer on your side whether you were hurt in a car collision, truck accident, motorcycle accident, or as a result of the carelessness of another motorist. Our skilled group of Dallas auto accident attorneys will fight for you against the big insurance firms!
What to Ask a Car Wreck Lawyer?
How Do Your Fees Work?
At The Law Office of Dan Moore we are not compensated unless you are! Yes, our charge is deducted from the settlement, so there won't be any up-front costs for you. You won't pay any legal fees, court costs, or other costs unless we successfully recover money on your behalf. Our fee will only be deducted from a share of the settlement if we are successful in getting you a settlement.
How Much Will a Car Wreck Lawyer Cost Me Out of Pocket?
There are no upfront costs at The Law Office of Dan Moore, and we provide free consultations! We don't win unless you win, as was previously mentioned.
What Is the Typical Scope of Settlements in Cases Like Mine?
You can ask these questions for free during your appointment with our knowledgeable team of car wreck lawyers! Our handling of traffic accidents in Dallas and elsewhere is extensive. If you're interested in seeing the types of settlements we have previously obtained for our customers, you can look at our results.
What Sort of Case Experience Do You Have Involving My Particular Injuries?
Our team of Dallas car wreck lawyers has worked with a wide variety of injuries and has collectively seen a lot of injuries. Regardless of your injury, it would be best if you had legal counsel in order to pay for your medical expenses. No matter how insignificant you believe your injuries may be, The Law Office of Dan Moore offers a free consultation.
You might be shocked to observe how seemingly minor ailments deteriorate over time. It is always a good idea to go to the doctor as soon as possible after an accident so that you can receive an accurate diagnosis. In order for doctors to anticipate any potential long-term implications of your injuries, this is also crucial.
You Don't Want to Face Off Against The Insurance Companies by Yourself
So where can I locate a Dallas/Fort Worth automobile accident lawyer? Look no further because The Law Office of Dan Moore staff is available at any moment to provide you with a free consultation.
Here are some of the less-than-transparent strategies insurance companies employ to persuade vehicle accident victims to accept less compensation than their claim is worth:
Efforts to Minimize Injuries: Adjusters frequently make the argument that an injury already existed or that excessive medical care was given.
Apology Programs: To avoid assigning guilt directly, insurance adjusters would use expressions like "we're sorry you got wounded." After that, they usually try to persuade you to accept a settlement.
Blaming YOU: If you live in Texas, you should be aware of the idea of Contributory Negligence. According to Texas's comparative negligence common law, you may be liable for all or a portion of the costs associated with an auto accident if it is determined that you contributed to it in some way.
Claim Delays: Insurance companies may try to drag out the claims procedure to prevent a lawyer from taking your case. You must be able to retain a Dallas vehicle accident attorney before the 2-year window opens up since Texas has a 2-year statute of limitations for bringing an injury claim.
Denying Claims: Insurance firms may reject claims owing to "improper documentation" or policy coverage exclusions. They employ this strategy in an effort to make you give up the battle out of frustration with the procedure.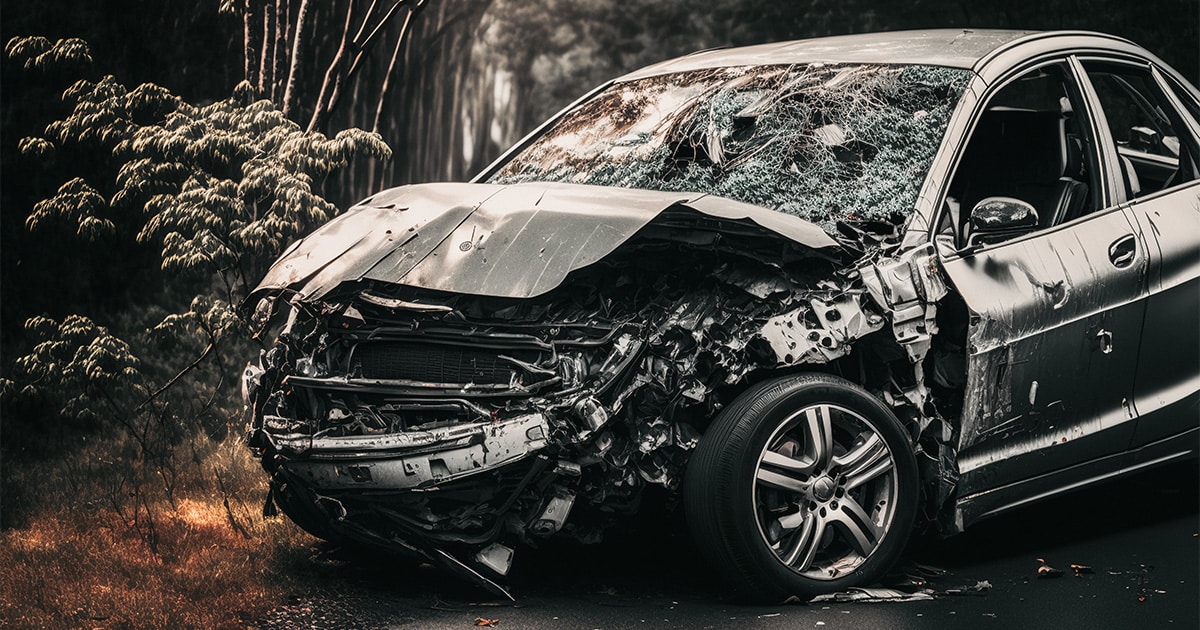 Dallas County Car Accidents
The Dallas/Fort Worth metropolitan area is frequently rated as one of Texas's most hazardous cities for driving. TxDOT reports that there were 35,355 car accidents in Dallas County in 2021 with 227 fatal incidents. Driving in the Dallas/Fort Worth region is undoubtedly dangerous, and it is very likely that you or a loved one may get into a car accident in Dallas county.
For this reason, you should be aware of who to call if you get hurt. Our team of car wreck lawyers at The Law Office of Dan Moore has a track record of success for our clients.
Contact Dan 'The Wreck Man' Moore Law Office Right Away
You would need legal counsel if you were hurt in an auto accident after being hit. Until your case is won, The Law Office of Dan Moore doesn't charge a thing! For a free consultation, give us a call at 888-2-WRECKMAN and learn how and why we consistently deliver for our clients.
At The Law Office of Dan Moore, we take pride in our client-centric culture, which enables us to produce results while treating your case specifically and in a personalized fashion. We are a family-run law firm. Thus we treat our customers like members of our family.
The Law Office of Dan Moore Promise
For the purpose of assisting you in choosing the appropriate legal course of action, The Law Office of Dan Moore provides free case assessments to all prospective clients. Unless you receive compensation for your injury, you are never charged any attorney fees.
The car wreck lawyers at The Law Office of Dan Moore and their legal staff show respect, empathy, sensitivity, and compassion to every client. We are aware that every situation is different and that there is no one solution that works for everyone.
When the big insurance companies learn Dan 'The Wreck Man' is representing you, they know maximum payment will be required. You can always rely on us to obtain the largest compensation available
State law places restrictions on how soon after a personal injury accident you can submit a claim. If you've been hurt, contact Dan 'The Wreck Man' right away to get the car accident legal assistance you require.
Get Our Lawyer in Less Than 15 Minutes
For a free consultation, please Contact Dan 'The Wreck Man' at 888-2-WRECKMAN or submit your case. Dan Moore has many happy client testimonials, and many Google 5-star reviews check them out!
An exhausting, protracted search for car accident counsel is the last thing you need following a major accident or injury. You may chat with one of our professionals right away when you contact or message us from the comfort and security of your own home.
You can also sign up from your computer or smartphone and have an attorney working on your case in a matter of minutes. There are no appointments or drawn-out interviews; simply the immediate assistance you require.
Every day that you go without relief after an injury is unacceptable.